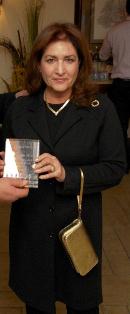 When she moved to her seventh state in 2008, Margherite Myers found a place she can truly call home in World Golf Village.
Having resided in New York, Pennsylvania, New Jersey, New Hampshire and North Carolina, Margherite relocated to Columbia, South Carolina and became an established Realtor, evening earning Century 21's coveted Ruby Award. After 20 years in the Palmetto state, she made her way south to St. Augustine. Today, the Davidson Realty agent lives in Waterbury by the Links and loves the weather, culture, and natural beauty of our area.
Most recently, Margherite was named as a 2013 Five Star Real Estate Professional by Jacksonville Magazine, an esteemed award based on customer nominations.  We recently got the chance to learn a bit more about Margherite, her real estate career, and her experience living in World Golf Village.
What is your favorite aspect of living in WGV? Friendly neighbors, who come from all over the USA.  I also enjoy the amenities, security, and the beautiful landscaping.  World Golf Village is an area close to shopping, close to I-95, close to beaches, and also close to Historic St. Augustine, but away from the congestion of these areas.   
What brought you to our area from South Carolina?  My brother moved to Jacksonville in the 1970s, my parents in the 1980s, and my sister moved to Ponte Vedra in 2003.  We visited the WGV area in 2001.  We stayed at the Renaissance and we absolutely loved the area.  We bought our house in 2005 as a second home. 
At Davidson, you specialize in guiding clients through the relocating process. What are some of your tips for those considering relocation?  Re-sale and a good school system like St. Johns County.  Even if you don't have children in the schools, good local schools translate to good re-sales.  Other things to consider include good neighbors, security, low crime rate, beauty, and I can go on!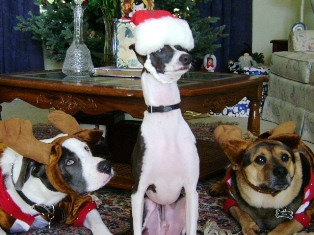 Tell us a bit about your family including any pets.  My husband Tom can be seen walking Leo (our Italian Greyhound) up and down Crown Drive all hours of the day and night.  My youngest daughter Margy has just moved to Murabella with her husband David and has three dogs and a cat.  They are her pride and joy and we enjoy dressing all of them for the holidays.  My older daughter Darcie still lives in Columbia, SC, and is hoping for a transfer to Florida with her job.  
Are you involved in any WGV groups or committees?  I play tennis with the ladies group in the King & Bear on Wednesdays and Saturdays, and my daughter is now joining us from Murabella.  Most of us in this group used to play USTA Tennis and now enjoy social tennis.  
As a Realtor with Davidson and mother of two daughters, there's no doubt you stay busy! What do you like to do when you get free time?  I do yoga in my house, walk the dog, and play tennis.  I also have a brother in Jacksonville with two children, and my sister is in Ponte Vedra with two grown children. Getting together with family and friends is my joy.  My older daughter is in Columbia, SC, and when she comes to visit that is also my joy.