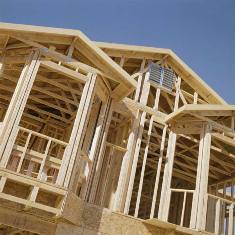 The real estate market has been steadily improving this year and the so-called icing on the cake is the increase in new home sales.  At Davidson Realty, a whopping 45% of their closings in November were new construction, and they have closed 85 new construction sales so far in 2013.  A healthy real estate market is good for the economy and new construction is especially fruitful. According to the National Association of Home Builders, each new home provides approximately three new jobs for a year and an additional $90,000 in tax revenue. The Commerce Department reported that sales of new homes were up by 25% in October nationally.
I spoke with Naomi Lumley at Palencia Realty, LLC about new construction.  She said Palencia has had over 70 new construction starts for 2013.  Three of the neighborhood's preferred builders, Cottage Homes Company, Cornerstone Homes and Dostie Homes have models under construction that will open in Spring 2014. Rutenberg has an existing model but will start a new model that will open in the summer; and Standard Pacific has just opened a new model in Monterey.
In World Golf Village, there are 67 homes currently under construction, including 36 in the active adult community The Cascades, one in Royal Pines, one in Turnberry, 21 in the King & Bear and eight in Heritage Landing.  Emerald Homes opened the stunning Grand Arbor model in the King & Bear, and the company has two spec homes under construction nearby in the King & Bear.  A new 52-unit condominium community called La Fontana at the Residences is in pre-sales with construction starting after the first of the year.
With robust new home construction and healthy overall real estate activity in Northeast Florida, it's not surprising Zillow predicts Jacksonville will be one of the top 10 housing markets in the country in 2014.  Our neighborhoods are buzzing!