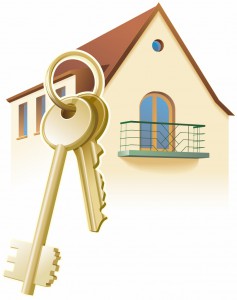 If you have been following along with this Series, you know that in our last article, "Like an Athlete in Training – Picture This", I shared ideas on how to personalize the show and sale of your home.
I suggested that you don't have to "stage" your home for sale as if it is a model home. I recommended that you showcase your home's personality and portray it as a "happy home" enjoyed by family and friends. I thought I had evidence of the wisdom of that approach when we got feedback from a buyer who said "we can see ourselves living here".
Well – Life is about Learning and Learning is Life.
I may have gotten my come-uppance. And the lesson is – listen to the market – don't doubt the buyer – understand their preferences.
After 20 years in a home (that is now on the market) – it will grow on you. You get comfortable with how it works and you adapt its attributes for your needs. Then – along comes a spider, so-to-speak.
I wasn't ready for the amount of push-back. Feedback was rife with comments about "too many renovations needed", "too outdated", "we don't want a wood house", "we decided to buy a new home" – and all sorts of other "dislikes".
The peculiar thing was – most of the dislike qualifications were followed by, "but we love the house". That last admonition enables me to stubbornly hold onto my first piece of advice – showcase the home's personality.
The current advice I have, as a result of this learning curve, is to focus on the floors, ceilings, bathrooms and kitchen – and don't worry too much about staging. You should tend to the little things that never bothered you – because somehow they become the first things that a prospect sees.
And yes – popcorn ceiling is now a four-letter word. Today's buyer is saturated with fashion trends, enamored with granite and stone, head-over-heals about bath and kitchen fixtures, in love with lighting, crazy about closets, won over by windows, demanding of living space and expecting entertainment options – all of which can easily be delivered in new homes.
The question is – how do I make my older home compete? Start with eliminating the popcorn – then tend to all of the little things and details – making it shine with character and personality. There is a buyer out there that will fall in love with what you are offering – just make the offering the best it can be.
Our Agents here at Davidson Realty have the expertise – and personality – to ensure that you will find that perfect buyer.