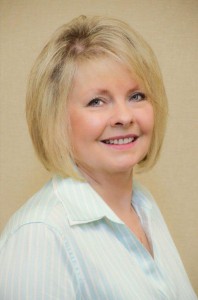 It is hard to believe that there was a time that the World Golf Village consisted of only a sales trailer, guard shack and burgeoning infrastructure, but Davidson Realty's employee Judy Hagen-Kashou remembers that time well.
Judy and her late husband, George Kashou, moved to the World Golf Village in August of 1998 from Chicago, but they had been coming to St. Augustine long before that as Judy had family in the area and they had been reading all of the press releases on what was to come and were excited about the project.  In effect, they watched the World Golf Village grow and they decided that they wanted to be a part of it.  With this decision made, their Panitz home was the third home constructed in Turnberry in the Neighborhoods of World Golf Village.

What attracted Judy and her husband to the World Golf Village in St. Augustine — golf of course!  The first golf course to be built in World Golf Village was The Slammer & Squire, which opened in May of 1998.  The golf course took its name from its design consultants Sam (The Slammer) Snead and Gene (The Squire) Sarazen.  Judy says that they saw the area as having "a lot of potential with its location and presence."  She remembers visiting the site the end of 1997 when there were only dirt roads in the neighborhoods.  The Renaissance, Hall of Fame and The Slammer & Squire were all under construction.
The World Golf Village also offered the benefit of being part of a "small community." Judy recalls all of the exciting events that were available to the early residents such as the grand opening of the Hall of Fame and the second golf course, The King and Bear, which is her favorite course of the two.  The King and Bear is a collaboration between Arnold Palmer (the King) and Jack Nicklaus (the Bear).  She likes playing the second course because of its "wooded layout and design."
Judy came to Davidson Realty in 2007 as a real estate agent after working as a site agent for The Legends.  After deciding to retire, she still helps on a part-time basis as a receptionist and provides administrative help with Davidson Property Management.  Employees like Judy make Davidson Realty a great and interesting place to work!