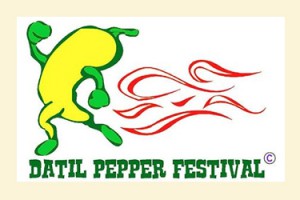 Did you know the datil pepper is the official plant of St. Johns County (or that we have an official plant)?  That's right, our official plant is the datil (up to 300,000 on the Scoville scale, on par with the orange habanero in terms of heat).
In fact, St. Augustine is the world's top producer of the datil pepper. To celebrate, the city is hosting its 11th Annual Datil Pepper Festival this weekend at the UF/IFAS Extension St. Johns County Agricultural Center (3125 Agricultural Center Drive).
The Saturday hours are 9 a.m. to 4 p.m. and Sunday hours are 10 a.m. to 3 p.m. Admission and parking are FREE!
Attendees will enjoy a wide variety of vendors, a food court, rain barrels for sale, and the popular Master Gardener plant sale. Tours of the arboretum and community gardens will be led by UF Master Gardeners throughout the weekend.
The festival's centerpiece, the Datil Pepper Cook-off, will be held on Saturday from 11:30 a.m. to 1 p.m. Chefs from local restaurants will offer samples of Datil-infused cuisine. Attendees can purchase taste tickets for $1 per ticket. Each ticket will give you an opportunity to sample one of the dishes and vote for your favorite. Taste tickets go on sale at 11 a.m. (and sell out quickly!)
Participating restaurants include South Beach Grille, Hurricane Patty's, The Reef, Luvin Oven Catering, Berndt Ends BBQ, the Hyppo Café, Datil Rooster and 2 Creeks Bar and Grille.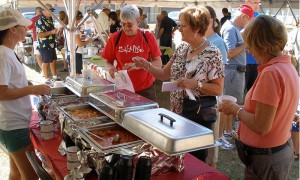 Festival guests will also enjoy the Professional Hot Sauce Competition, Amateur Datil Pepper Hot Sauce Contest and the Amateur Datil Jelly and Jam Contest.
For more information, check out visitstaugustine.com/event/datil-pepper-festival-cookor call (904) 209-0430.