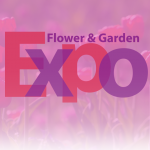 Come see a wide variety of Northeast Florida's beautiful flora at the annual Flower & Garden Expo this weekend at the St. Johns County Agricultural Center. The event will run Saturday, March 30, from 9 a.m. to 5 p.m., and Sunday, March 31, from 10 a.m. to 3 p.m.
The event is presented by The Garden Club of St. Augustine and sponsored by EPIC Behavioral Healthcare. Visitors will be treated to a huge array of native plants, butterfly plants, colorful flowering plants, herbs, succulents, ferns and trees, as well as everything needed to start or enrich your garden.
The expo will also feature talks by garden artisans and experts. Topics include Monarchs and Other Pollineighbors, Salt Tolerant Landscape Plants, Gardening for Mental Health, Invasive Plant Species,Landscaping for Florida's Wildlifeand Growing and Culinary Uses of Fresh Herbs.
You may even run into Davidson Realty's Shirley Barber, who has spent nearly 15 years as a dedicated Master Gardener with the Garden Club. Shirley is also Assistant and Transaction & Marketing Coordinator for Davidson agent Suzy Evans.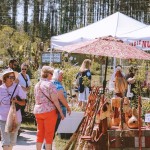 Also featured at the event:
Nursery vendors and crafter vendors
Flower & Horticulture Show with a special theme of "The Love Boat"
Quilt Show by the Piecemakers Guild of St. Augustine
Children's activity area with face-painting, potting plant activities and more
Admission is $5 for adults (good for both days) and kids under 12 are free. Food and drinks will be available for purchase.
All proceeds benefit EPIC Community Services, which provides substance abuse prevention, intervention, outpatient treatment and aftercare services.
The St. Johns County Agricultural Center is located at 3125 Agricultural Center Drive in St. Augustine FL 32092 (accessible via exit 318, a.k.a. the St. Augustine Outlets exit).
For more information, call (904) 829-3295 or visit epicbh.org/flower-garden-expo.