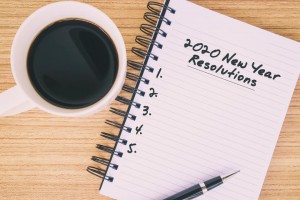 While New Year's resolutions will vary, most of us will probably resolve to get healthy in 2020. World Golf Village offers an abundance of facilities to help you get your health on track! No matter your ability level, age or health goals, there is a program that is right for you.
YMCA at Flagler Health+ Village at Murabella:The facility opened this past summer, offering a great place to find guidance, resources and motivation in your health journey. Our Y offers the following fitness and health services:
Physical training programs like personal training, FastForward Fitness, SilverSneakers and Renew Active Senior Fitness Programs
Personal health services like the Diabetes Prevention Program, blood pressure self-monitoring instruction, weight loss program and nutrition services
Group exercise classes for all skill levels including Zumba and yoga
State-of-the-art equipment like Precor cardiovascular machines, LifeFitness PowerMill climbers, Precor free weights, Queenax strength training machines and Cybex strength equipment
9 Round:Let's face it. Our schedules are always busy and finding time for exercise can be our biggest obstacle to achieving health goals. World Golf Village's 9 Round offers a kickboxing themed fitness program that is fun, effective, fast (every workout is only 30 minutes) and available at your convenience.
There are NO CLASS TIMES, so you can pop by whenever works for you! Also, workouts change daily so you'll never get bored with the routine. 9 Round offers a free class so you can try it out.
The Fitness Exchange:Located in Palencia, this gym focuses on personalized fitness. They offer personal training and custom programming packages that are tailored to your health goals. They also offer food tracking applications. Starting on January 6, The Fitness Exchange is hosting a Holiday Hangover Challenge to help you get your health back on track.
Triforce CrossFit:If you want to go beyond losing a few pounds, CrossFit is widely considered one of the most effective ways to transform your body. While CrossFit is fairly intense and can be intimidating, they will customize your specific fitness plan to fit you no matter where you are starting from.
This facility, located in Palencia, offers several fitness programs as well as physical therapy and nutritional coaching. Try their free introductory session to see if CrossFit is right for you.
Have a happy and healthy New Year!