The Greater World Golf Village Area, from International Golf Parkway (IGP), across S.R. #16 to C.R. #208 and from U.S. #1 to the St. Johns River, is on the cusp of another infrastructure boost.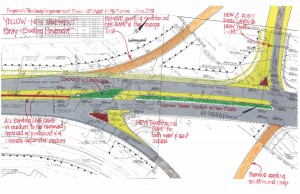 The Florida Department of Transportation (FDOT) is underway with design and engineering plans to build north and south Managed Lanes (aka, High Occupancy Vehicle Lanes) on Interstate 95 between IGP and I-295. The approximate 15 mile improvement will be toll-regulated, and like the recently completed segment of I-295 from I-95 to the St. Johns River, will be accessed through the Florida SunPass transponder system.
Since IGP will be the southern portal to the improvement, the I-95 / IGP Interchange (Exit 323) will also be improved by the FDOT, regards ingress, egress, stacking, signalization and vehicle flow. FDOT has nearly completed their ramp and signalization improvement designs. They have also taken care to save, in place, as many of the existing Southern Live Oaks as possible – coupled with a re-planting and treescape supplemental effort.
read more +