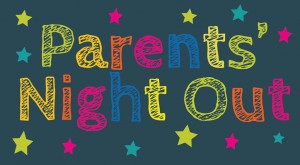 Do you remember the last time you had an evening out without the kids? Taking time for yourself is important for a parent's sanity and gives your kids a sense of self and independence. This is true no matter the ages of your children, as everyone can benefit from a little "me" time now and then!
Lucky for us, there is no need to go through the stress of finding, vetting and hiring a babysitter.
Instead, your kids can go to a "Parents Night Out" event at one of the several businesses that offer them around World Golf Village. These are great because the kids stay occupied with activities (instead of sitting in front of a screen at home) and get social time with their peers.
Parents Night Out at Little Lambs Playhouse 
When: 3rd Friday of each month (next session: October 18), 5-10 p.m.
Where: Little Lambs Playhouse, 112 Nonami Court in Samara Lakes
Ages: 12 months and older
How much: $40 per child for 4 hours and $15 for each additional sibling
Reservations: (904) 687-0006 or katie@littlelambsplayhouse.com(message Katie to reserve)
More info: This is a great option for parents with toddlers. Pizza and ice cream sundaes will be served in addition to arts and crafts, playtime and a movie. **At this week's session, kids are welcome to dress up in their (non-scary) Halloween costumes and will be able to decorate mini pumpkins to take home.
read more +