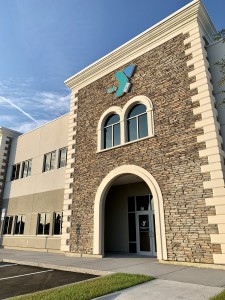 As the state's healthiest county, St. Johns County provides residents with plenty of opportunities for recreation, access to healthful foods and medical care, and poverty-fighting initiatives.
And now, residents in World Golf Village have one more healthy option with a brand new YMCA! Located at the Flagler Health+ Village in MuraBella, the facility opened on July 2 to meet the growing demand in our community for more athletic and fitness facilities for all ages and ability levels.
The new YMCA includes a large area with cardio machines (treadmills, ellipticals, stair climbers, cycles and rowing machines) and weight training equipment and machines. Two spacious rooms host all kinds of group classes including Zumba, yoga and wide-ranging cardio classes. A large cycling studio is also available with ongoing classes.
The family-focused facility boasts a KidZone and Teen Center, in addition to hosting summer camps and youth sports leagues.
read more +