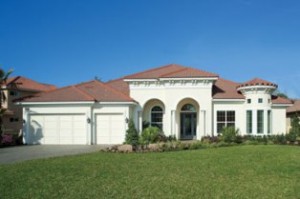 Most people consider Arthur Rutenberg Homes to be in a class all their own. The quality they produce is rarely matched! That's why we were thrilled to have Rutenberg Homes builder Mark Refosco take us along for the three-step process of building a one-of-a-kind custom home with Arthur Rutenberg Homes.
As you see in the video, the process starts with visiting their model home in Ponte Vedra, Florida. Homebuyers browse the Design Collection portfolio featuring about 80 floorplans to get an idea of what plan best fits their wants and needs. You also have the option of having a custom design plan created exclusively for you. Once you choose a floorplan, the fun part starts – focusing on the details!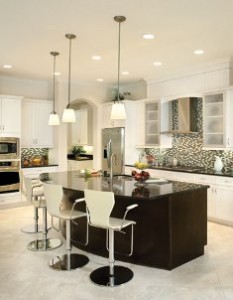 The model home is perfect for getting an idea of what Rutenberg is all about – open architecture with long lines of sight and 90 degree sliding glass doors to open up the house and showcase the beautiful weather in Northeast Florida.
Then, you can really make the house your own by tweaking the floor plan and modifying whatever you'd like! Mark gives some great examples of options in the video. The model home demonstrates what's included in the price with only a few minor exceptions (like furniture and appliances). Arthur Rutenberg Homes is very specific, so you know exactly what you're getting when your custom home is completed. Even the toilet paper holders have model numbers, so you know exactly what's included! This is one of the many things that distinguishes Rutenberg from other homebuilders. There will be no question of quality and precision when you step into your new home!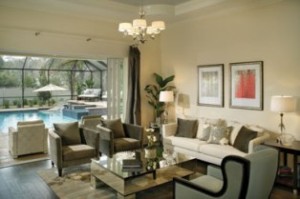 Step two in the Rutenberg process is visiting their design center right down the road, which Mark believes is the most fun part of the process! We will show you all the design center has to offer next month.
For more information on Rutenberg Homes or to start building your custom Arthur Rutenberg home, please give one of our Davidson Realty agents a call at 904-940-5000.