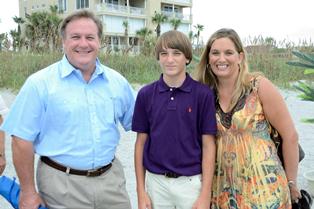 You would be hard pressed to find a more passionate education advocate than Heritage Landing resident Debbie Adams. As a long-time teacher and mother, she utilizes her passion to dedicate her time to several organizations with one common focus: kids. Most recently, she agreed to serve on the Board of Davidson Cares, Davidson Realty's corporate giving program dedicated to supporting local schools – specifically Wards Creek Elementary, Mill Creek Elementary, Palencia Elementary, and Pacetti Bay Middle School.
We caught up with Debbie during her (extremely!) busy schedule to learn more about her and her important work.
Q: You have become a valuable contributor to the St. Augustine community. Have you lived here your entire life? Actually, my father was in the Navy so I have lived all over the United States. He was transferred to Mayport in 1984, and then we moved to Anastasia Island near the St. Augustine Lighthouse and Museum when I was in middle school. After graduating from St. Augustine High School, I went on to Florida State University. I was happy to return to St. Augustine later; this is a great place to grow up.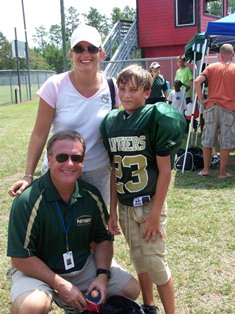 Q: And now have your own family? Yes, my husband Bill and I have a son Matthew.  Matthew is a seventh grader at Pacetti Bay Middle School.  Bill is the CFO for Way Marine Design, Inc., which manufactures boatlifts right here in St. Augustine and sells them all over the world.
Q: In addition to wife and mother, you have another important job. What is that? I work for the Florida Virtual School. I have been an educator for 19 years. My first seven years were spent teaching both elementary and high school students in St. Johns County classrooms. I worked as a 5th grade gifted teacher, taught high school social studies, and was Director of Activities. Looking for a new challenge, I applied for a position at Florida's new virtual school (then called "The Florida Online High School") which was looking for teachers on assignment. I was hired as an internet Economics instructor in 1999. At FLVS, I have worn many different hats including teaching American Government, planning staff conferences, starting the FLVS Foundation, mentoring, and now I am a principal managing the Driver's Education Team.
Q: You also manage to stay very involved in the community. What groups do you dedicate your time to? Currently, I am the PTSO President at Pacetti Bay Middle School. I am also an Active Sustainer and Past President of the Junior Service League of St. Augustine. I also served as President of the St. Augustine Lighthouse and Museum and opened the doors of Willichs' Kids Bridge, a family visitation center.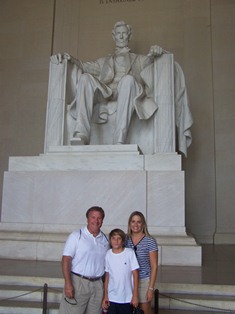 I was recently invited to serve on the Davidson Cares Board. As an educator, it's important to me to help the education system in any way I can. Knowing that the mission of Davidson Cares was about students, I wanted to be involved.  Being able to give the schools the resources to do what is in the best interest of kids is priceless!
Q: What brought your family to World Golf Village? We moved into Heritage Landing in July 2005, when Matthew was in second grade. WGV's recreational amenities are very family centered, and we really loved the parks, pools, and sporting facilities. We love that it's quiet and quaint here in the WGV.  It is like living in the country, yet we have all the amenities.
Q: What does your family do for fun? Being a travelling family, we enjoy exploring different cities, listening to all kinds of music, taking in the different sceneries and cultures, and trying whatever the local cuisine has to offer. We also like to run 5k races as a family. We look forward to running for the fourth year in the National Press Club 5k in Washington D.C. in June 2013.