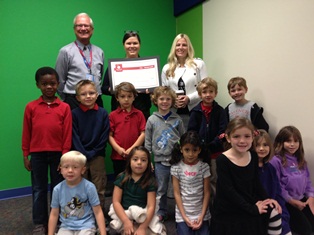 Davidson Cares, the corporate giving program of Davidson Realty and the Davidson Companies, focuses on supporting local St. Johns County public schools in and around the World Golf Village area. Last week, Davidson Cares board members and team visited Mill Creek Elementary, Wards Creek Elementary, Palencia Elementary and Pacetti Bay Middle School to award each winning video from their grant program $1,000 and all other video submissions received $100 towards their needs. Congratulations to all the winners!
So, what comes next for Davidson Cares?
The Davidson Cares Travel Raffle is going on now and offers a chance to win a $2500 vacation of your choice while supporting our schools. The $2500 vacation can include airfare, travel expenses, accommodations or even entertainment to the destination of your choice! How about visiting relatives or experiencing a Disney Cruise? Why not hit the Vegas strip and do a little gambling? The winner of the Travel Raffle will be drawn at Villagio Italian Grille at the Renaissance Hotel at World Golf Village on Tuesday, March 19th at 5 pm. The bigger the crowd, the better because the Renaissance is donating 10% of proceeds from food/beverage to Davidson Cares between 4 and 6 pm!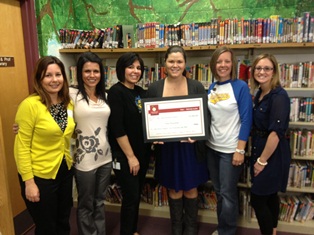 The remainder of the Davidson Cares' funds will be distributed at the Arts Around the World event at Pacetti Bay Middle School on April 23rd between 5 and 8 pm. Based on the grant video submission voting, the remainder of the money will be distributed as follows:
Palencia Elementary School 35%
Wards Creek Elementary School 25%
Mill Creek Elementary School 20%
Pacetti Bay Middle School 20%
To learn more about Davidson Cares, donate money to the schools, or purchase raffle tickets for the Travel Raffle please visit www.davidsoncares.com or give Peyton Davidson a call at (904) 940-5000. You can also purchase rafflet tickets by stopping by Davidson Realty at the entrance to World Golf Village.
We hope to see you at Villagio Italian Grille on March 19th!