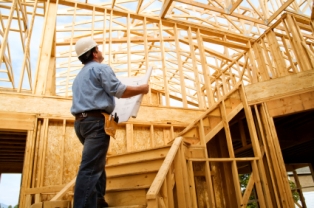 An article in the March 6th edition of The St. Augustine Record, "Property values rising in St. Johns County" by Peter Guinta, reported a 1.2 percent increase in property values over the last year – the first increase in the past five years.  The article also notes an increase in building permits – a trend that started in 2012 and has continued into 2013.  There were 187 single-family home permits issued in January 2013 and 194 in February putting St. Johns County in the top five counties in the state for single-family home permits.
Davidson Realty started seeing signs of improvement last year and now things have really ramped up.  They ended February with nearly $12 million in sales, and a whopping 25 of their agents logged transactions.  Although the February market stats from The Northeast Florida Association of Realtors (NEFAR) weren't out at the time I was writing this article, the January numbers were strong. NEFAR reported 1,997 contracts written in January 2013 which is an increase of 47% over last January. The great news is that pending sales were higher than any month since mid 2006.
There were 1,274 closed sales in January compared to 1,018 last January for an increase in closings of 25%. Sales prices continue to show improvement. The median sales price in our market of $136,000 is 24% higher than last January's price of $110,000. The average sales price of $167,045 is 12% higher than last January's price of $149,844.
The return of our real estate market is welcome news not just for those of in the industry, but all St. Johns County homeowners.