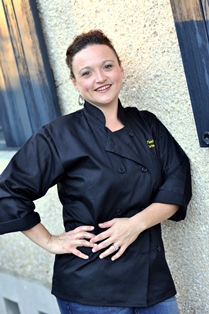 For Tasha Peters and her husband Marshall, presenting beautiful, mouth-watering cuisine with personalized service is of the utmost importance. In fact, it's the cornerstone of By Design Catering, the business that the couple owns and operates in St. Augustine.
The evolution of By Design Catering, which provides catering and personal chef services, began with a passion shared by the couple. Both graduates of Johnson & Wales University, the Peters' bring a strong restaurant background, impeccably planned menus, delectable dishes, and a natural attention to customer service that sets the company apart from competitors.
Having grown up in a southern household, Tasha began cooking from a young age and developed a passion for creating great food experiences for guests that parallels her joy in making the business work. "As a chef and caterer, the smile on clients' faces when we have exceeded their expectations is wonderful," says Tasha with a smile.
We recently caught up with Tasha to learn more about the company she built with her husband.
How did By Design Catering get its start?  Marshall and I met in 2001 when we were both managing different restaurants. It was when we were pregnant that we decided I would stop managing and focus on raising our son. Missing the creativity and interaction with our guests, I decided to start Big Mouth Personal Chef Service in 2005. The personal chef service was great, but we decided to close in January 2011 and move to St. Augustine Beach to help some friends open a restaurant. Once we finished our obligation there, we rebranded and opened By Design Catering. We have diversified our business to offer personal chef services, catering, private dinners, and weddings.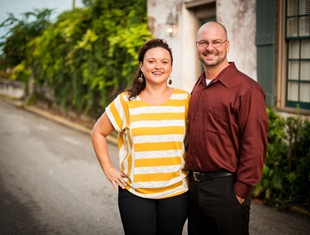 What is it like working with your husband? Working with Marshall is very easy. We are the yin and the yang – both with separate but balanced talents. In the catering business, I am the lead. In the restaurant environment, he is the lead. We know each other and respect each other. We both believe that our staff and our guests are our family. And whether we are serving them in a catering capacity or they are restaurant guests, we treat them like they are guests in our home.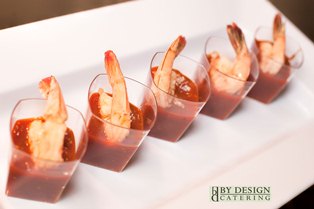 What would you consider to be your specialties?  What we really do best is give our clients quality homemade food. These days, there is a greater emphasis on diet and nutrition. A lot of our clients come to us with personal or family goals – some with special diets – and we make sure they are all met. The "comfort food" items our parents fed us can now be recreated in a much healthier way and we focus on getting children to eat more than just chicken fingers!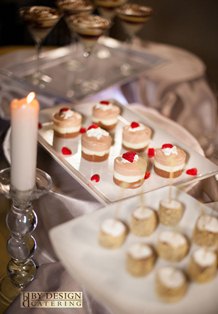 What types and sizes of events do you cater? The personal chef service is for any size family. We also do dinner parties and cater events for up to 200 guests. One of our favorites is the "Romantic Dinner for Two". This is very popular for anniversaries and proposals and always wows the recipient!
You now offer in-home chef services. Tell us about that. The business originally started with personal cheffing. There are many people in Jacksonville and St. Augustine who commute an hour or more to work every day. We serve families, single people, travelling executives staying in corporate condos, athletes who need performance meals prepared in a certain way, and so on.  
The benefit of the chef service is a customized menu delivered to your home in throw-away containers, with reheating instructions. Imagine driving through rush hour traffic, taking the kids to after-school activities, getting home, and not having to make dinner. With the chef service, the greatest joy we get is putting families back around the dinner table. Giving busy, working parents the peace of mind to know that dinner is already waiting for them is priceless.
What sets your company apart from your competitors? What sets us apart is our knowledge of nutrition, special diets, and our vast collection of recipes. We can make any type of item that is requested from any region around the world. Our strong restaurant background gives us the foundation of cleanliness and food safety practices that can never be taken for granted. We do our best to always go above and beyond for our clients.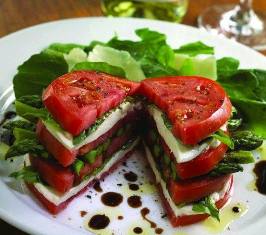 What's next for By Design Catering? We are growing by leaps and bounds! We are doing more catering and weddings than ever before. Currently, we are looking for a new space in St. Augustine that is big enough to open a cafe and catering operation. 
Interested in learning more about By Design's catering or in-home chef services? Visit www.bydesigncatering.com, check out the By Design Catering Facebook page, or call 904-334-2849.
Special Offers!
"Like" By Design Catering on its Facebook page and "Share" the page by telling them why YOU deserve a free Personal Chef Service. One resident's entry will be chosen to receive a free service!
Also, for a limited time, By Design Catering is offering 15% off any full service catering! For more information about the free service contest or discounted services, contact By Design today!