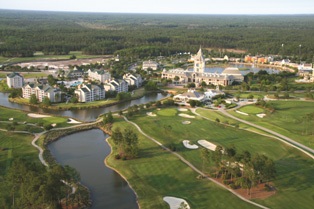 We are all very happy to see that the World Golf Village area is growing again! You've probably noticed all the construction going on in the King & Bear, the Cascades, the Residences and the communities surrounding us. I analyze the Northeast Florida market statistics every month to see how our area is improving over time and I wanted to share the positive information I found. We have some really great things happening in and around WGV in 2014!
First, let's look at what's going on around our community and then we will look at what's happening in WGV.
If you've been by the World Commerce Center recently, you've probably noticed all the construction going on. Mattamy Homes is building a community called Segovia, which will be a new townhome project of 220 homes.
In addition to that, there are four developments in permitting at this time.
Bannon Lakes is east of I-95 on the north side of International Golf Parkway. There will be up to 1,200 single family lots permitted.
Southhaven is east of I-95 on the south side of International Golf Parkway. They are in permitting for up to 345 single family lots.
Gran Lake on Pacetti Road is in permitting for 300 to 345 single family lots.
In the Murabella area there is a parcel in permitting for 52 single family lots.
In WGV, the Residences is expanding! The new phase, La Fontana at the Residences, should be starting construction by late spring or early summer. There will be four new buildings of 13 units each for a total of 52 new units being built. The new builder has already re-modeled the clubhouse and has a completed model ready for viewing. Davidson Realty is excited to be the listing agent and brokerage company for La Fontana and we would be happy to show you around!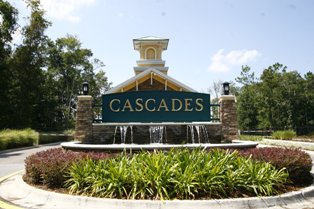 The Cascades is in their final phase of development. There are 17 homes currently under construction and only 27 more units to be built before completion. They also have a beautiful model to go see!
In the King & Bear, there are 25 homes under construction right now! The neighborhood is about 80% complete with Emerald Homes owning most of the remaining homesites. They have a new model completed and two spec homes nearing completion. Their homes are selling very well and seem to be a great fit for the community.
Heritage Landing has four homesites left before completion of the community. There are currently 10 homes under construction.
You may be interested to know that there are 3,831 homes complete in World Golf Village with 53 more under construction. It is nice to see the construction and development activity in our area again! If you or anyone you know is looking to buy, sell, build or rent, Davidson Realty would love the chance to be your trusted real estate advisors. Give us a call at (904) 940-5000.