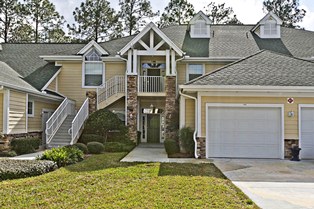 La Fontana bridges stylish luxury with easy, maintenance-free living. It is truly the best of both worlds! And now, we are thrilled to introduce the availability of 52 homes in the new condo community located in the Residences. Construction is set to begin this spring and La Fontana's first building is targeted for completion in late fall.
Says Davidson Realty Agent Mirtha Barzaga, "La Fontana goes beyond traditional condo living to offer its residents a truly personalized luxury environment. The new units are second to none in terms of beautifully designed features, uncompromising quality, and scenic views from each unit."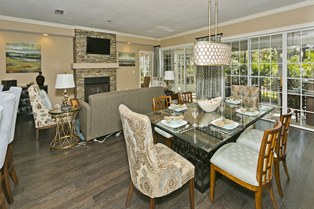 La Fontana will boast the same architecture as the existing Residences buildings, but with added features and improved layouts. Residents may choose from a 3 bedroom/3 bath layout at more than 1,900 sq. ft., or a larger 4 bedroom/4 bath layout at approximately 2,400 sq. ft. The scenery from each unit in La Fontana's four buildings will include either the Slammer & Squire's 8th hole or a breathtaking water feature.
Says Troy White of Developer WGV Residential Ventures I, LLC, "The unit sizes and gracious layouts make La Fontana ideal for those looking to downsize their square footage, but not their lifestyle; or for those flirting with the idea of stylish, maintenance-free living as an alternative to individual homeownership."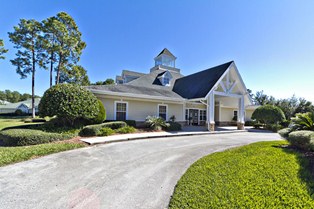 Troy added, "The best part is, by giving buyers the freedom to choose from a host of beautiful options and finishes, we're giving them the opportunity to transform 'just another unit' into a home – their home."
Among the bevy of defining features, residents will enjoy a fully enclosed garage for each unit, customizable fireplace, full range of flooring selections including tile, wood, and carpet, and much more. A direct connection to an elevator is also available for 12 of the 13 units in each building.
Residents will have access to the same amenities as their Residences neighbors, including access to the fully renovated clubhouse, Olympic sized swimming pool, Jacuzzi, and fitness center.
A Sales Center is now open seven days a week at the Residences Clubhouse with a model condo available for visitors to tour. Contact Mirtha Barzaga with any questions about La Fontana at mbarzaga@davidsonrealtyinc.com or 904-940-5000.