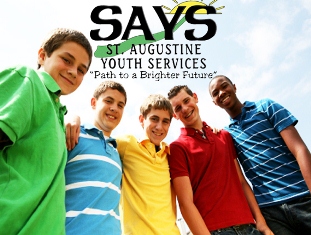 When we think of childhood, what we often visualize is images of riding bikes, family events and birthday parties. But there are too many kids in our community that see none of these things – only years filled with pain and loneliness. This is where St. Augustine Youth Services (SAYS) steps in, provides therapeutic care and love, and changes lives every day.
Founded in 1989 by Carl Simone, SAYS is a private, not-for-profit agency that provides three therapeutic residential homes for First Coast area boys ages six to 18 who have suffered from physical or sexual abuse, or extreme neglect. "Our goal is to build self-esteem in these boys and young men to help them lead positive, meaningful lives," said Executive Director Schuyler Siefker, who was honored as 2014 Administrator of the Year by the Florida Coalition for Children.
By creating a safe, homelike environment, and providing individual and group therapy, psychological and psychiatric services, recreational activities, and social skills training, the boys can begin the process of healing and growing.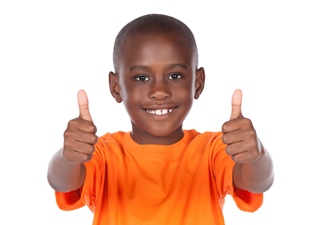 And the SAYS model works. Many heartwarming success stories have come from SAYS in the past 25 years. These include Carl Matthews, who became St. Augustine High School class president and went on to serve in the U.S. Air Force for nearly 10 years, and Michael Salvato, a 2003 St. Augustine High School graduate who went on to major in elementary education at UNF.
"We have been so proud of the accomplishments of our boys," says Director of Development Robin Burchfield.
Close to 30 boys currently reside at SAYS, which makes its home at the Hutson Family Campus, a 12-acre facility on U.S. 1 just north of SR206. The campus opened in April 2013 after SAYS outgrew its previous home in downtown St. Augustine and worked for years to raise funds for a new facility.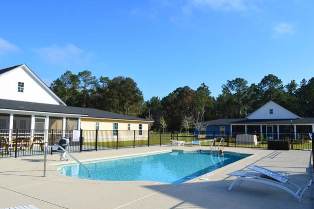 Robin said, "Through the generous efforts of the community, we were able to build the funds for this beautiful and functional campus." In addition to the three residential houses, the Hutson Campus features an administrative building, the Dodd Family Giving Garden (a beautiful and serene butterfly garden), the Dell Sauls Family Learning Farm (where the boys are growing a variety of vegetables), the Meninak Club basketball court and the Jaguars Foundation swimming pool.  There are still naming opportunities available to be a part of the SAYS "Path to a Brighter Future" for generations to come.
Schuyler and Robin join more than 30 other staff members that provide care, guidance and support to the boys on a 24/7 basis. This includes office staff, supervisory "house parents", a psychiatrist, a psychologist, behavior specialists and nurses.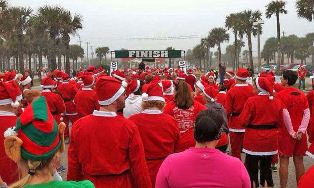 Housing almost 30 boys can be expensive and fundraising continues to be a major part of the SAYS model. Events like golf tournaments, fishing tournaments, a Sadie Hawkins dance, an Alligator Race, Helicopter Golf Ball Drop, 5K races (including the now famous "Santa Suits on the Loose" Family 5K each December), motorcycle runs, and the Datil Pepper Fest are just some of the community initiatives they have hosted to provide funding to the facility and its operational needs.
At times, it is still not enough.  Robin said, "With a house full of up to 30 boys, we have the same needs as most families."  This includes school clothes, school and office supplies, cleaning supplies, paper towels, toilet paper and batteries of all sizes. Now that summer is upon us, beach items are also in need, including swimming trunks, beach towels and sunscreen.
Robin added, "When a 'buy-one-get-one' deal comes up, one of our donors brings the 'get one' item to SAYS, which we really appreciate." Other items they can use are gas cards, movie passes, and fast food gift cards – which are used for birthdays and as rewards for good grades and good behavior.
Volunteer opportunities are also available, including office/clerical, tutors, mentors, garden helpers and event volunteers. SAYS requests that tutors and mentors be consistent and dedicated to the boys.
Of course, attending SAYS fundraisers is also a great way to get involved and have some fun, too! The next event is the 15th Annual Wildwood Inshore Fishing Tournament on Saturday, May 24 at St. Augustine Boating Club. All proceeds will benefit SAYS. For information, contact John Ravan at 540-6153.
SAYS is aiming to continue its growth, having recently been approved to build a fourth home to provide additional bedrooms. By donating items, volunteering and participating in fundraising events, you can help each boy at SAYS to heal and lead a childhood of joy and growth.
Visit www.sayskids.org for more information.