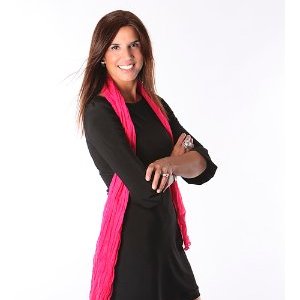 Have you ever painted a room only to find the color is all wrong? Or installed new tile and later wondered what you were thinking? These are the types of mistakes Donna Mancini can help you avoid.
As Designer and Principal of Donna Mancini Staging & Redesign (soon to be Donna Mancini Interiors and Flooring), the design veteran has helped clients evade costly design mistakes and create beautifully exquisite spaces that are tailored to their personalities and functionality needs. She also specializes in staging for homeowners who want to make their homes ready sell.
And now, Donna is preparing to open a new showroom and design center on US1. We recently caught up with Donna to learn more about her business as well as her new showroom.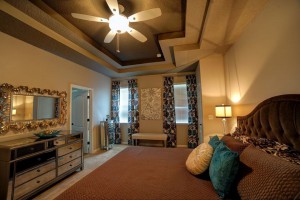 How do you stay on top of current design trends? I find that the best way for me to stay on top of design trends is to take advantage of all the resources that are out there. I look to fashion, as it's generally a good indicator of colors, fabrics and patterns that will follow in home design. I constantly read articles and flip through magazines. I keep a keen eye on what's new at market. I love to wander through model homes to see what other designers are favoring, and of course, I love all the true renovation and design shows on HGTV . . . like everyone else!
Tell us a bit about your staging and redesign processes. Staging is simply emphasizing a home's best features so that it stands out from the competition and allows buyers to connect emotionally and visualize themselves living there. If I'm hired for a staging consultation, I will take a seller through the home "curb to closets" and make suggestions, large and small, that will allow the home to show better than its competition, so that it could sell quicker and for more money.
If I'm hired for design work, I take the time to get to know them so I can successfully collaborate with them to determine the design that will work best. I will ask them about their preferences, lifestyle, goals, budget and time frame. My team and I can take on an entire home, one room, or anything in between. The important thing for them to remember is that it needs to be a relationship of trust, communication and respect. The client needs to be the one that is ultimately happy with the design. It's their home and we understand that.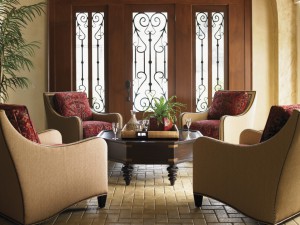 Tell us about your new showroom. I am beyond excited to announce the opening of my new showroom and design center this summer in The Shoppes of St. Johns Oaks on US1. We invite you to come and see this beautiful, functional space integrating today's cutting-edge designers, furniture, accessories, flooring and lighting. We'll showcase new furniture pieces along with high-end refinished consignment pieces, furniture paint, wall coverings and window treatments. I have assembled a team of talented, experienced professionals that will offer the same services I have offered so far, plus much, much more!
What's inside the showroom? The showroom will be a great place to discover looks and collaborate with designers to find a style that you'll try at home. We will redecorate often as well, so the showroom will be a great way to see the newest in home decor. Most furniture you see in a showroom is only a small sampling of what is truly available. Our showroom will have binders of other pieces available from a line you may like.
We will also host educational seminars in the showroom throughout the year including color seminars, impact of lighting, flooring options, metal finishes and design trends that our clients find inspirational.
Why choose a designer instead of doing it yourself? I have many clients who would rather invest their money to buy once and do it right the first time. The knowledge and professional design service found with designers and showroom employees help clients avoid mistakes like purchasing furniture that doesn't fit or work in their space, colors that need to be repainted or fabrics that don't match, and as a result, double their budget. And if you enjoy perusing the pages of Elle Decor and House Beautiful, you'll love seeing those kinds of design ideas come alive in our showroom!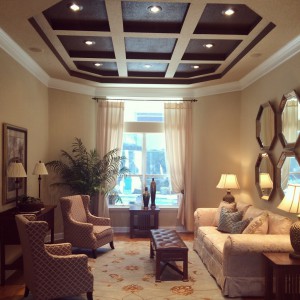 Do you have an anticipated opening date for the showroom? We're hoping for a mid-summer soft opening, but will host a black tie event fundraiser for our grand opening sometime in the fall.
What is the best part of your job? It allows me to meet and build relationships with so many different people! Plus, I absolutely love creating beautiful, functional spaces that bring my clients joy!
What is the #1 piece of advice you give about staging? Clean, clean, clean . . . de-clutter, de-clutter, de-clutter . . . Sorry, that's two.
Donna Mancini serves all of Northeast Florida and beyond, including Jacksonville, the Beaches, Ponte Vedra, St. Augustine and Palm Coast. Learn more by visiting http://www.dmstagingandredesign.com/ or call (904) 806-3535.