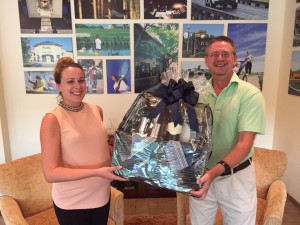 With over 75% of Davidson Realty's business coming from customer referrals, the local real estate company decided to start a program to thank those that give the extra effort to send their friends, family and neighbors to a Davidson agent or Property Manager. Each month, they feature a "referral basket" up for grabs to one lucky winner! All you have to do to be entered is refer a buyer, seller, tenant or home to be rented to one of Davidson's experienced Realtors.
Congratulations to Rick Wheat, the winner of Davidson's 2nd Quarter Referral Basket. He referred a buyer to Davidson agent Caitlyn Hawkins and took home a full reed willow handcrafted picnic basket, which included everything from melamine plates to wine glasses, a table cloth, bottle of wine and more!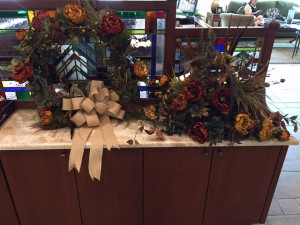 Davidson Realty has launched their 3rd Quarter referral prize, which is a beautifully designed, hand-crafted 24" autumn wreath and autumn centerpiece. The items come in at over a $200 value and are one-of-a-kind pieces created by Creations by Teresa.
Davidson will draw the winner of the 3rd Quarter prize on September 30th. To learn more about Davidson Realty or Davidson Property Management, please visit www.davidsonrealtyinc.com. Ask about their $500 Incentive for sellers!