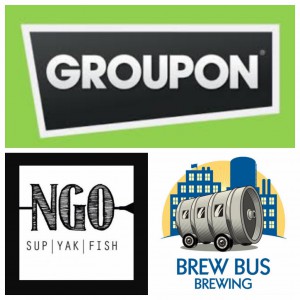 The Holiday of Love is right around the corner and you probably aren't any closer to figuring out the perfect way to "woo" your significant other. It's tough coming up with new ideas every year. Mashable says the seven most popular Valentine's Day gifts in the US are greeting cards, candy, flowers, an evening out, jewelry, clothing and gift cards. I guarantee you she doesn't want a box of chocolates or a teddy bear that says "I love you" and he doesn't want a tie. Let's think outside of the box!
Groupon: Honestly Groupon has some GREAT deals/packages going on for Valentine's Day. Search Valentine's Day Jacksonville or St. Augustine and you will come across spa packages, Cigar Samplers, more than 50% off diamond stud earrings, discounted getaways, nights out and more! You can even have delicious Omaha steaks delivered to cook her/him a romantic meal.
North Guana Outpost: For the more adventurous couple or the couple that is willing to try something new, rent stand up paddleboards or kayaks and sign up for the Guana River Sunset Paddle or one of the other cool tours offered. If you know what you're doing, just rent the equipment and head out for a romantic paddle! North Guana Outpost services the Ponte Vedra, Palm Valley, Nocatee, Jacksonville Beaches and Vilano areas. Side note, they are currently offering a discount on Groupon!
Beer Tours: Brew Bus offers public and private buses to local breweries throughout Jacksonville. Check out the Full Pour Tour, the all-inclusive three brewery tour that allows one pint at each brewery along the 4-hour guide (plus two complimentary beers on board the bus). The Sampler Tour is a three-hour guided tour that includes (2) 4 oz. samples at each brewery and a complimentary beer onboard the bus. All tours depart from Bold City Brewery. If one of you isn't a beer drinker, special arrangements can be made for hard cider, spirits or wine at an additional charge.