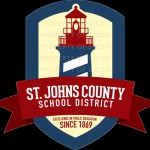 Northern St. Johns County has become one of the area's most desired locations for homebuyers. It's no wonder! Residents enjoy quick access to Jacksonville and an A-rated school district—all set against a pastoral backdrop of live oaks and palm trees (not to mention great golf).
In recent years, the area has experienced significant residential and commercial growth. The U.S. Census Bureau places St. Johns County as the 11th fastest-growing county in the U.S. (based on 2013/2014 estimates).
Much of this growth is made up of families in search of a great place to raise their kids. In fact, the county's student population has grown by more than 10,000 in the past 10 years!
The county is working to accommodate these students by implementing a half-cent sales tax increase as approved by voters last year and planning for several new schools throughout the county. Here are just some of the announced plans for new area schools:
• Recently, the St. Johns County School District announced plans to construct a new elementary school beside the new TrailMark community in World Golf Village. Once complete, the two-story school located on the corner of Pacetti Road and TrailMark Drive will hold more than 800 students. It will be built to accommodate collaborative teaching methods with moveable walls, as well as meet green environmental standards for energy efficiency and sustainability. It is anticipated to be open to students for the 2017-2018 school year. World Golf Village's existing schools include Mill Creek Elementary, Wards Creek Elementary and Pacetti Bay Middle School.

• The newly announced Twin Creeks community adjacent to US 1 at CR 210 includes plans to build two schools, one for K-8 students and a high school. The large master planned community will also boast 3,000+ single family homes among its dual neighborhoods (Creekside and Twin Creeks), resident amenities, parks, and commercial spaces. No dates have been announced yet for construction on the schools.
• As Nocatee has grown into a major family destination, so has its need for an additional school. St. Johns County School District recently approved plans for a new K-8 school in Nocatee's Twenty Mile Village Development. The school will hold 1,346 students and feature movable walls, common spaces and state-of-the-art technology. Construction starts this summer and the school is slated to open for the 2017-2018 school year. Nocatee already has a fantastic K-8 school Valley Ridge Academy.
• The Aberdeen community, located in the far northwest corner of the county, is expected to receive a new K-8 academy. No dates have been released yet.
Some existing St. Johns County schools are also making room for additional students. Nease High School is planning a multi-million dollar expansion, including a 60,000-square-foot, two-story academic building that will add about 625 permanent seats.
Other planned communities will be providing significant school land and impact fees for building and expansion, such as Steeplechase's high school site and Silverleaf's three K-8 sites and a high school site.
Want to learn more about what's coming to St. Johns County and where to find your perfect home? Just ask a Davidson Realty agent at (904) 940-5000 or http://www.davidsonrealtyinc.com/.