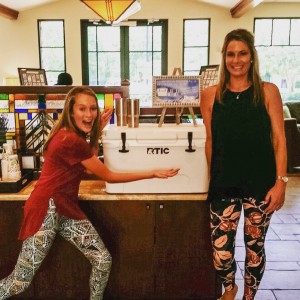 Davidson Realty, World Golf Village's local real estate office, has been giving away some awesome prizes for anyone referring business to the company. Rebecca Didi, a nurse, was entered to win Davidson's 2nd Quarter Referral Prize (an RTIC roto-molded cooler and two 20 oz. RTIC tumblers) after referring a coworker to Davidson Realtor Suzy Evans. Suzy had previously helped Rebecca buy and sell a home!
Davidson just announced their 3rd Quarter Referral Prize, a silver unisex Mango Toucan beach cruiser bicycle, valued at more than $200. This referral contest will run until the end of September when the winner is chosen on September 26th.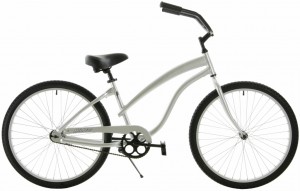 So how do you get entered to win? Great question! Just refer a buyer, seller, tenant or home to be rented to a Davidson Realty agent and you are automatically entered to win the bicycle!
Davidson Realty obtains 70% of their business by referral and can't thank customers, friends and neighbors alike enough for trusting them with their business and referrals. For more information, please give Peyton Davidson a call at (904) 940-5000.