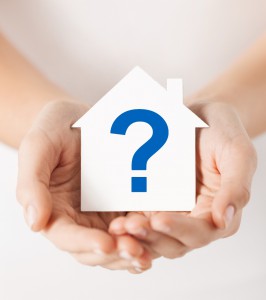 New construction is booming throughout Northeast Florida and has left buyers with an important decision to make: buy a new home or a previously owned home. We recently sat down with Bank of England Production Manager Troy Silhan for tips to help homebuyers understand the differences in the buying process and how to avoid issues.
According to Troy, the buying process is essentially the same from pre-approval through closing, but there are a few distinctions. His advice is to follow a few simple guidelines: determine your priorities early, utilize a Realtor's expertise and thoroughly understand the contract.
Timelines can play a big role in the decision process between buying new or resale. Building a home could add six to eight months to your move-in time. With a pre-owned home, the timing is much quicker.
Your priorities will determine the best type of home for you. Aside from deciding between a turnkey home (new) or a home that might need a few repairs or renovations (pre-owned), there are additional considerations. Do you want a specific type of home? Is energy efficiency a must? Do you need a home warranty? Are amenities important to your family? These are all factors to consider!
After you have made the above decisions, Troy recommends relying on your Realtor's expertise to utilize your priorities to find you the perfect home in the best neighborhood. Your Realtor is there to advise you and work as a team. Troy says to be aware when looking at new construction. When you visit a builder's model, you will meet the site agent, whose job is to sell you that builder's home. As a buyer, it's great to have a Realtor in your corner representing you and negotiating on your behalf.
If you are leaning towards new construction, Troy says understanding the contract is vital as it may contain details that can affect timelines and cost. Many builders have preferred lenders as well as incentives (home upgrades, money towards closing, etc.) that can easily sway costs.
Also, Troy advises you to consider the contract's terms concerning reimbursement should you not qualify. These can differ between new and pre-owned homes.
Regardless of your decision, Troy suggests the same due diligence. "You should still do a home inspection. Still do a walkthrough. Take the same precautionary steps no matter the home you choose."
Want to learn more about starting the loan process for a new or re-sale home? Contact Troy Silhan today at (904) 217-9489 or tsilhan@boemortgage.com.