For Dr. Jason Ouellette, orthodontics is truly a family affair. He is a second-generation orthodontist who launched his own office in January 2016 on Twincourt Trail. There, he carries on the tradition set by his father—to provide the best in orthodontic care to his patients.
We recently caught up with Dr. Ouellette and his outstanding staff to learn more about Affordable Braces.
Tell us a little about the practice. Dr. Ouellette is an orthodontist, a specialist within dentistry that focuses on correcting bites, occlusion, and the straightness of teeth. Our specialty aims to prevent, diagnose and treat facial and dental irregularities, such as malocclusions (bad bites). We are a family owned orthodontic practice that offers custom treatments and payment plans for each patient. We focus is on providing excellent patient care and service.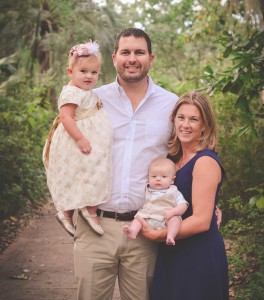 Tell us a bit about Dr. Ouellette and his background. Dr. Ouellette is a second-generation orthodontist. Dr. Ouellette received his Doctorate of Dental Surgery (DDS) from the University of Pacific, San Francisco. His Orthodontic Specialty Certification was completed at Jacksonville University. His father Dr. Paul Ouellette practiced for 35 years and now teaches at the Georgia School of Orthodontics in Atlanta, Georgia.
What sets Affordable Braces apart from other orthodontists? We focus on patient care, service, and custom treatment and payment options. We have multiple payment plans for each patient. Some patients need less time in treatment and we adjust our fee and treatment time accordingly.
What can potential patients expect from an initial consultation? Every patient receives a full diagnostic exam, photos and X-rays at the initial consultation, so a thorough explanation of treatment can be fully understood by the patient and parent.
Do you have any upcoming specials or offers? In the month of January we are offering a free Oral-B electric toothbrush Oral Hygiene kit ($150 value). The toothbrush is Bluetooth connected to your phone so monitoring your child's or your brushing habits can be fun.
What is the #1 thing patients like most about Affordable Braces? When you come to our office, we strive to make the treatment fun and enjoyable for the patient and parent in a family atmosphere.
Contact Dr. Ouellette and Affordable Braces at (904) 460-2200 or visit http://affordablebraces.com/. Dr. Ouellette's office is located at 559 W Twincourt Trail #602 (just east of I95 near World Golf Village).