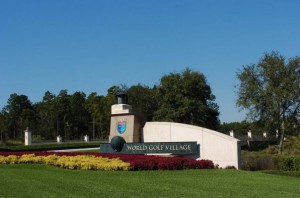 You are looking for a new home – and you are looking in all the right neighborhoods. Our location, on Florida's First Coast, should satisfy your expectations and suit your most every need.
As you preview homes, you will be best rewarded if you consider curbs, commons and community along with the attention you focus on curtains, countertops and cupboards. What I mean is – the layout, character, atmosphere and overall environment of a neighborhood is equally as important as the fixtures, features, style and condition of the home you will ultimately choose. Of course, the neighborhood amenities and its proximity to schools, shops, services, entertainment, work and play is also tremendously important.
Our area is experiencing good, high-quality growth. Our market has attracted many successful national builders. The most creative regional and local builders continue to introduce new, innovative and affordable product lines. When you visit a variety of neighborhoods, you will likely be previewing similar homes and floorplans with offerings from the same, or similar, builders. The product market is not saturated but it has become quite competitive – which is very much to your advantage.
Many of the new, and established, communities and neighborhoods are "cross-pollinated" in terms of their locational benefits and attributes. When you find that perfect home – you will most likely find yourself in a great neighborhood. If you take a little extra time during your "product" search – and spend a little extra attention on understanding the "place", your rewards will endure.
Our real estate mission is to satisfy your needs for the right product, while illuminating the best place for you and your family. We know that when we help you secure the right product in the best place – when product and place are in balance – you will be truly happy. For more information, please call one of our excellent and knowledgeable Realtors at (904) 940-5000.