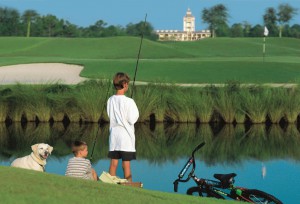 Two parties in a conversation must share a common interest with a shared vocabulary – or there will be no communication – no meaning.
In the parlance of Master Planned Communities, is it possible to design them with meaning from inception – or do they have to develop a patina, polished through the personalities and preferences of the residents?
Can beauty, aesthetics, character, authenticity and originality deliver meaning – or is meaning subliminal and individual?
Today's planners and designers love to espouse "sense of place" – as their ultimate goal of development. I believe this to be a noble and worthwhile pursuit that can leave a lasting legacy, i.e., meaning.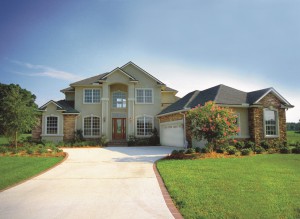 Our last article, "With a New Home – Comes a New Neighborhood" illuminated the "importance of place". Your sense of home extends beyond the walls and yard – to your neighborhood, community and region. When you spend time exploring, enjoying and understanding "the place" of your neighborhood – you will find its meaning.
Neighborhoods whose planning and development purpose was primarily profit-driven, with an attention to the bottom-line – can seem hollow, mundane and common. On the other hand, neighborhoods crafted with quality, ingenuity in design and a balance between intimate and grand common areas have an immediate and memorable sense of place. That sense is often magnified by the residents' commitment to stewardship. The combination – a neighborhood's development attributes coupled with its owners genuine care – results in the whole being greater than the sum of its parts.
When you study your options for locating in our market – we encourage you to look closely at all of the neighborhood aspects – not just the house. When you do – you will secure the foundation for a wonderful home.
Our real estate mission is to help you assess both, in a most meaningful way, to assure you of the wisdom of your decision.