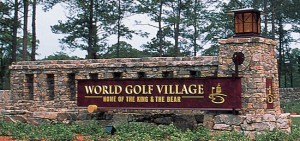 As a new home buyer, you know all about the concept of creating and maintaining a "sense of place", once you settle on your house choice. You look for places that have character and homes that have charm. Although you need to check off all of those pragmatic boxes, you also yearn for more, in both the neighborhood and the house and yard.
In our last two articles, we shared ideas about the importance of place and finding meaning – in a neighborhood and a community at large.
It can be somewhat easy to make house-to-house comparisons – since it can be a quantifiable exercise. You will be comparing and considering things like living spaces, square footage, room sizes, number of floors, bath and kitchen features, fixtures and furnishings, outdoor spaces, amenities, architectural styles, age of construction, builder reputation and even annual utility costs and taxes.
In regards to assessing sense of place in the neighborhood – it can be more personal, subliminal and experiential.
When you are comparing neighborhoods, we encourage you to look, listen and feel. Be alert upon arrival – what does the entranceway portray – is there a sense of arrival – what character is evident. As you travel through the community – what visuals unfold – do open spaces and community commons punctuate your passage – are there safe and useable provisions for pedestrians and bicycles and carts – do the driveways contain cars and clutter – is it quiet and serene or noisy from distant clatter – are the front elevations and yards inviting and well-cared for – is there a unifying streetscape – do homes display complimentary architectural details – does it feel friendly?
Sure – you want a house and home that serves your family's needs – one that is close by and convenient for your daily routines – a house that feels safe and comfortable and entertains well.
We submit that you will also be thankful and grateful to find that house within the context of a meaningful and memorable place. A community that showcases a balance between what is built and what is preserved is a far better "place" than one that looks fully manufactured. A neighborhood that scores high on "walkability" and features preserved, protected and planted mature trees will be an immediately gracious compliment to your sense of wellbeing – it will be a healthier place.
Our real estate mission is to work closely with you and your family to assure that you get both the home of your dreams as well as the best place from which to nurture those dreams. Your satisfaction is our reward. Call us at Davidson Realty – (904) 940-5000.