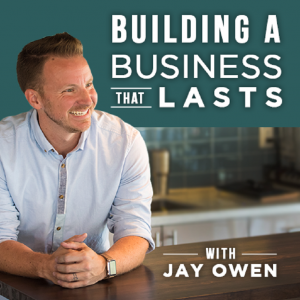 Jay Owen, Owner of Design Extensions, is launching a brand new podcast called Building a Business That Lasts. Design Extensions is a locally owned website development company that focuses on creative marketing and branding for their clients. Jay has been working on websites since the age of 17 when he attended Nease High School and has turned Design Extensions into an extremely successful company that helps other local businesses grow through quality design, practical strategy and measurable marketing.
On Jay's first podcast, which launched August 2nd, he sat down with Davidson Realty's President Sherry Davidson to discuss what it took to get Davidson Realty off the ground, as well as how Sherry built her company into what it is today. Davidson Realty is the sister company of Davidson Development, who designed and developed World Golf Village. Sherry's realty company grew from sales in World Golf Village to all over Northeast Florida.
Jay will be releasing more interviews in the near future with business leaders like Doug Wiles (Herbie Wiles Insurance), Todd Neville (Neville Wainio, CPAs), Matt Baker (ThompsonBaker Agency), Brad Layland (The FOCUS Group) and more.
To check out Jay and Sherry's podcast, How to Last 3 Decades in Business, visit https://buildingabusinessthatlasts.com/001-last-3-decades-business-sherry-davidson/
For more information, contact Jay Owen at jowen@designextensions.com or follow the new podcast at https://buildingabusinessthatlasts.com/.