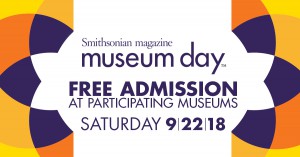 Smithsonian magazine is hosting a nationwide celebration of museums on Saturday, September 22! The organization is partnering with more than 1,250 museums and cultural institutions around the U.S. to offer free general admission.
Just go to the Museum Day site, select your museum of choice, and provide your name and email address. Your ticket will arrive in your email inbox. According to the website, a ticket is good for free general admission for two people on Museum Day.
Here are the St. Augustine destinations participating in the Smithsonian Museum Day:
World Golf Hall of Fame & Museum(open 10 am to 6 pm) – Museum honoring golf's greatest male and female players and significant contributors.
Peña-Peck Museum(open 10:30 am to 5 pm) – Coquina house museum built for the Royal Spanish Treasurer Juan Estevan de Peña by order of King Ferdinand VI (circa 1750).
Lightner Museum(9 am – 5 pm) – Museum of antiquities, mostly American Gilded Age pieces, housed within the historic Hotel Alcazar building in downtown St. Augustine.
The Ximenez-Fatio House Museum(11 am – 4 pm) – One of the best preserved and most authentic Second Spanish Period residential buildings in historic St. Augustine (circa 1798).
St. Augustine Lighthouse & Maritime Museum(9 am – 6 pm) – Scenic and educational maritime museum and attached working lighthouse standing 165 feet tall.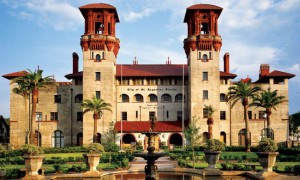 St. Augustine's rich history lends itself to superb, not-to-miss museums! To reserve your ticket to one of these fantastic museums, visit the Museum Day websiteand click on "Get a Ticket."