Thanks to Mr. Ogden Nash: "Spring has sprung, the grass has riz, I wonder where the boidie is". You can add, come out yourself, and see how 'tiz.
No doubt, our region is on the move. We continue to experience and learn about "coming attractions", regards expansion and development. New businesses, superb services, innovative dining, superlative schools, and imaginative entertainment venues continue to blossom. Unique communities and neighborhoods are underway, offering an array of housing options coupled with life style choices to suit a wide variety of residents.
There is also a federal, state and municipal fortune being invested in our mobility system to interconnect with the billion-dollar, private infrastructure investments being made by the region's real-estate development sector. Major roadway projects are underway which will provide multiple, safer, easier and quicker connections.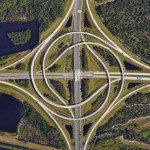 Soon, we will have a completed First Coast Expressway, linking Interstate 95 in St. Johns County, through Clay County, connecting to Interstate 10 in Duval County – looping west around the Jacksonville metropolitan core. Additionally, I-95 will have high-occupancy, managed-lanes offering a faster passage between International Golf Parkway and I-295. In a similar, but smaller scale, there will be a parallel connector running north-south through St. Johns County – providing a local reliever to I-95. Another alternate loop will provide a local way to avoid St. Augustine's inner city traffic.
Some would say, "slow down, we're moving too fast". The fact is, we are moving in the right direction, at a steady and sustainable pace. We benefit from the value of having a solid, vibrant real-estate business foundation. Foresight is being exercised, initiatives are being launched, commitments are being adhered to and long-lasting investments are being made.
You can see it manifested everywhere; road expansions, intersection and signalization improvements, new schools and churches, new amenity-rich neighborhoods, diverse businesses and restaurants. You can feel it during most any trip to St. Augustine or the Amp (fka St. Augustine Amphitheatre) or Ponte Vedra Concert Hall or at the beach. We have grown as a community and we continue to enjoy good growth. In the last 20 years, quality has become showcased as a hallmark of our built environment – as was the case during Henry Flagler's days.
Thankfully, that is not all there is. We have a perceptible balance between our outdoor, natural assets and our built environment. Sheltered between the Atlantic Ocean and the St. Johns River, we have immense natural preserves and conservation areas to ensure water-resource protection and to preserve wildlife habitat. Our built areas do not sprawl. There are vast swaths of undisturbed and protected lands creating greenbelts woven throughout our community fabric. We all have the comfort and health benefits of open space, clean air and clear skies.
Since it is Spring – come on out, you, youse and yours, and see how 'tiz. I can assure you – the birds are out, seemingly in record numbers.