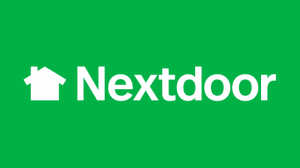 Amid our ever-expanding world of online networks and social media groups, it can seem more and more difficult to connect with the actual people in our community. Nextdoor has created a great way to use social media to shrinkour network to only include our neighbors!
The website and app, which launched back in 2011, are available for free and only require your email to sign up. They also need your street address so you can be placed in the correct neighborhood group.
Once you join, you'll find real messages from your neighbors—unlike other platforms that offer ads and reposts by people you barely know about their co-worker's cousins' 50thbirthday party.
Plus, there is no need to send requests to connect! You will immediately be connected with all of your neighbors who are members. Since it's an established platform, you'll be surprised how many people you know are already members!
So, what will you find on Nextdoor?
Recommendations:Your neighbors' ratings and comments on local restaurants and businesses
For Sale & Free:Your neighbors looking to sell or give away unneeded items
Offers:Local deals worth checking out
Events:Upcoming happenings not just in your neighborhood but throughout World Golf Village and Northern St. Johns County
Real Estate:What's for sale in your neighborhood and adjacent communities
Crime & Safety:A reckless driver on your street, an alligator spotted in a nearby pond, scam alerts, you name it and it's discussed here
Lost & Found:Your neighbors seeking (or looking for the owner of) lost personal items and pets
Documents:HOA files and other relevant documents are posted here
General:This is the catch-all category for local services (e.g. lawn care, babysitting), young residents looking for internships, news on businesses coming to the area, yard sale announcements, and so on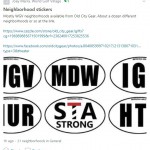 You can post community messages, alerts and even polls to get neighbor's opinions on local eateries, physicians or anything at all!
You can also search for your neighbors by name and send direct messages.
Visit Nextdoor.com or search for it on the App Store (don't worry, this is not an ad!) You'll find it easy to reach out and stay up-to-date and connected with your World Golf Village neighbors.