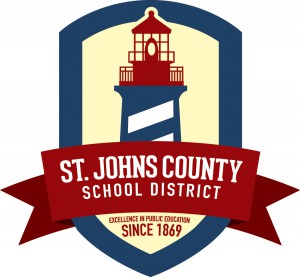 Being the No. 1 school district in the state means more and more families are moving to the area to take advantage of the outstanding schools. Compared to last year's first day of school, this year's first day saw a 6% increase in students county-wide, or 2,240 additional kids.
With this big increase, officials are working hard to maintain our outstanding reputation for academic excellence—and safety.
More associate teachers have been needed to meet the demand and stay compliant with maximum classroom capacities (18 kids for K-3, 22 kids for 4-8, and 25 for high schoolers). In fact, even after the start of the school year on August 12, the county still has job openings for teachers, paraprofessionals, custodians and food service workers.
Beyond the increased needs for staff and faculty, new measures are being taken to ensure schools remain safe from potential threats. Terrible tragedies, like the 2018 mass shooting at Marjory Stoneman Douglas High School in Parkland, have had a major impact on how all schools approach their own security.
Here are a few changes the district is making to keep your kids safe:
— New surveillance system:A new security surveillance system called Omnicast is being rolled out, which allows the Sheriff's office to view school camera feeds from a single location. According to the school district's CIO Bruce Patrou, "A number of schools are now online. We expect to have all of the remaining cameras online over the next two to three months."
read more +