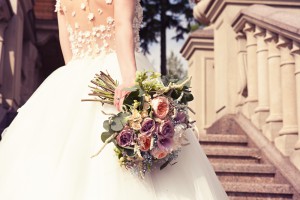 Wedding season starts in just a few short months, so now is the time to plan, purchase, schedule and finalize everything you need for your big day! There are two wedding and bridal conventions coming to World Golf Village to help with the tremendous task of wedding planning.
The Bride to Be & Wedding Expo, coming to World Golf Village this Saturday, January 11, is a showcase with more than 40 vendors and hundreds of products and services to help you create a magical wedding day.
There will be a $100 cash giveaway and free promotional bags for the first 50 tickets purchased.
Visitors will also find a Wedding Resale Event with pre-loved, very lightly used items at great prices. Beyond wedding dresses, you'll find wedding decor, jewelry, accessories, catering items, table linens, chair covers, backdrops, silk florals, vases, frames, easels, and much more.
Prices are as follows:
– $12 VIP Ticket: Exclusive one hour previewing (11-12 p.m.) & free swag bag
– $10 VIP (11-12 p.m., excludes swag bag)
– $5 General Admission Tickets (12-2 p.m.)
The Premier Bride Expo will take place on Sunday, January 23, from 1 to 4 p.m. This event will include more than 120 local vendors covering every corner of the wedding industry including event venue companies, photographers and videographers, bakers, florists, decorators, wedding planners, musicians and DJs, bride and groom apparel companies, hair and makeup stylists, transportation companies, caterers, officiates, honeymoon planners and more.
Both events will be at the World Golf Village Renaissance St. Augustine Resort, located at 500 South Legacy Trail in the heart of World Golf Village.
Remove the stress of running all over town to plan your wedding. Find everything you need at the upcoming bridal expos right here in World Golf Village!