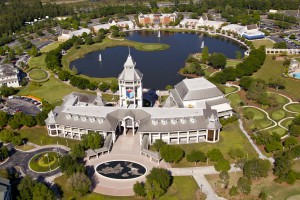 Have you been looking for ways to get involved in the community, make new friends and stay active? No matter what recreational activities you enjoy from ballet to pickleball, World Golf Village neighborhoods have upcoming opportunities for you!
Ballet
A 6-week beginner ballet series for adults is coming to the King & Bear Fitness Center starting on Tuesday, November 6 at 7:45 p.m. The series cost is $60. Spaces are filling up quickly so reserve your spot by emailing info@destinydancecenter.com.
Writing
The annual Florida Heritage Book Festival Writer's Conference is coming to World Golf Village on February 21 and 22. Workshops will be held like Kick your Writing Up a Notch, E-Publishing–The Future is Nowand Short Story Writing for Publication, as well as speaking sessions by multiple authors and individual writing critiques with award-winning authors. A reception on Sunday, Feb. 22 will feature Craig Pittman, award-winning journalist with the Tampa Bay Times and author of Oh, Florida!: How America's Weirdest State Influences the Rest of the Country. All writers are encouraged to attend. Register at www.fhbookfest.com.
Pickleball 
The King & Bear hosts monthly Pickleball Social Mixers on the 4th Friday of each month (weather permitting) from 5 to 8 p.m. at the King & Bear pickleball courts. The next event will be on February 28. Why not give pickleball a try andhave some fun at the same time?!
Yoga for Golfers
For anyone looking to enhance their golfing technique and performance (and who isn't?), a Yoga for Golfers class is coming to World Golf Village soon. The 1-hour class is intended to improve your golf game mentally and physically. Interested? Contact WGV Activities Director Kathy Howell at 904.940.7452 or actdirector@wgvsocial.com.
Active After 50
If you're not sure what to get involved in and you are 50 or older, plan to attend the Active After 50 Expo on Saturday, February 22 at the St. Augustine Outlets (500 Outlet Mall Boulevard, exit 318). Admission and parking are free for the event. More than 60 exhibitors are expected to be there as well as free health screenings, pickleball clinics, antique appraisals, giveaways and more. The Active After 50 Expo will last from 10 a.m. to 2 p.m. Come find an interest that's perfect for you!
Are you a resident of King & Bear, Royal Pines, Turnberry, Greenside, Saint Andrews, the Residences, Isles of the World or Glenmoor, and want to learn more about events in your neighborhood like Zumba, book clubs, tennis teams and golf lessons? Check out https://www.wgvsocial.com/index.htmlto learn more!