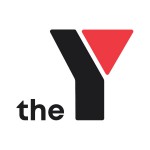 A lot has changed in our community within the past few weeks due to the COVID-19 pandemic. Chiefly among those, requirements to practice social distancing.
As a result, many of us are self-quarantined or, at the very least, limiting our time away from home. However, even though we might be stuck at home, it is still important to keep up with exercise to maintain physical health and keep our spirits up!
To help, the First Coast YMCA has temporarily made lots of on-demand virtual workouts and classes available to everyone for free!
Virtual Studio –This is a YouTube channel with loads of on-demand workout routines from Zumba and HIIT training to yoga and light cardio.
Access here: https://www.youtube.com/playlist?list=PL69QazyB2WpZD0ckIsXGnIZHnvdsEj89T
read more +