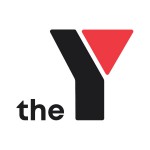 A lot has changed in our community within the past few weeks due to the COVID-19 pandemic. Chiefly among those, requirements to practice social distancing.
As a result, many of us are self-quarantined or, at the very least, limiting our time away from home. However, even though we might be stuck at home, it is still important to keep up with exercise to maintain physical health and keep our spirits up!
To help, the First Coast YMCA has temporarily made lots of on-demand virtual workouts and classes available to everyone for free!
Virtual Studio –This is a YouTube channel with loads of on-demand workout routines from Zumba and HIIT training to yoga and light cardio.
Access here: https://www.youtube.com/playlist?list=PL69QazyB2WpZD0ckIsXGnIZHnvdsEj89T
Y360 On-Demand Videos –Y-sponsored classes are now accessible to everyone virtually, which includes the Y's famous Bootcamp, barre, yoga, tai chi, sports training, weightlifting and more!
Access here: https://ymca360.org/
Les Mills –This is a great feature, which is normally reserved for paying Y members, that offers videos for the Y's most popular group classes like Les Mills, Bodypump, Bodycombat, Bodyflow and others.
Access here: https://watch.lesmillsondemand.com/at-home-workouts
SilverSneakers –This YouTube page offers a nearly endless number of classes created specifically for older participants seeking an active, healthy lifestyle.
Access here: https://www.youtube.com/user/TheSilverSneakers/videos
In addition, the First Coast YMCA is offering live fitness events each day on Facebook to help people stay engaged and connected: https://www.facebook.com/FirstCoastYMCA/.
Our local YMCA at Flagler Health+ Village is currently closed, but you can continue to follow news and announcements by visiting https://www.facebook.com/groups/FlaglerHeathVillage/.
~~~~~~~~~~~~~
Special note to St. Johns County parents:  St. Johns County School District (SJCSD) is working to transition to online learning for all students beginning Monday, March 30 until Wednesday, April 15.
This will require internet access. If you or any parents you know do not have internet accessat home, SJCSD is offering free access to computers and internet hotspots. You must apply for access by filling out the following form: https://bit.ly/3do27sp. There are a limited number available and they will be distributed to students with the highest need (devices must be returned to SJCSD after April 14). Learn more at https://www.stjohns.k12.fl.us/.