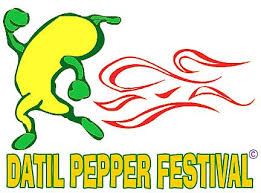 How is the Datil pepper like St. Augustine? We are both fairly small and delectably sweet with lots of spicy flavor, and we share a rich First Coast history! 
To celebrate this very special little pepper, the UF/IFAS Extension St. Johns County Agricultural Center will host the 12th Annual Datil Pepper Festival this weekend, October 5-6. The event is free for all and parking is free as well.
The festival's main attraction is the Datil Pepper Cook-Off between local restaurants. Pay just $1 and you can sample each restaurant's Datil pepper dishes, and then vote for your favorite dish from each category. Awards will be given to restaurants for "People's Choice" as well as overall winner based on professional judges.
read more +