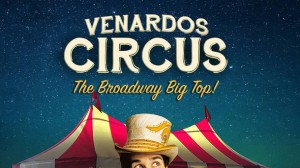 While Ringling Bros. ended its 147-year run last year, we still love the whimsical charm of the circus. St. Augustine Amphitheatre is helping to keep that charm alive by hosting the Venardos Circus from December 19 through January 27, 2019.
Unlike a customary circus, Venardos bills itself as "The American Circus with the heart of a Broadway Show" and features a theatrical style format along with aerialists, clowns, dancers, acrobats, magicians and more traditional performances.
The circus will hold 50 performances during its residency, allowing for plenty of chances to check out the show, including multiple daily performances on weekends (Friday, Saturday and Sunday). No performances are scheduled for Christmas Eve, Christmas Day or New Year's Eve.
During its St. Augustine residency last winter, Venardos Circus created quite a buzz and numerous shows were even sold out.
read more +