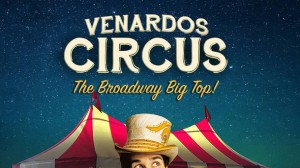 While Ringling Bros. ended its 147-year run last year, we still love the whimsical charm of the circus. St. Augustine Amphitheatre is helping to keep that charm alive by hosting the Venardos Circus from December 19 through January 27, 2019.
Unlike a customary circus, Venardos bills itself as "The American Circus with the heart of a Broadway Show" and features a theatrical style format along with aerialists, clowns, dancers, acrobats, magicians and more traditional performances.
The circus will hold 50 performances during its residency, allowing for plenty of chances to check out the show, including multiple daily performances on weekends (Friday, Saturday and Sunday). No performances are scheduled for Christmas Eve, Christmas Day or New Year's Eve.
During its St. Augustine residency last winter, Venardos Circus created quite a buzz and numerous shows were even sold out.
Created by former Ringling Bros. Ringmaster Kevin Venardos, the show includes a fiercely talented troupe of performers but no animals. Perhaps best of all, Venardos Circus takes place in a classic red-and-white striped "big top" tent. The tent only holds up to 350 guests, so every guest is immersed in the excitement.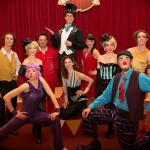 Join the performers for an interactive pre-show party one hour before each show where you can meet the cast, snap photos and play games. There is also a chance to meet the performers after the show.
Guests are encouraged to take photos and video during the show (and share on social media)!
Classic circus treats like popcorn, cotton candy, hot dogs and lemonade are available for purchase.
Tickets are $25 for general admission ($15 for kids under 12, small children not requiring their own seat are free). Special V.I.P. Experience seating ranges from $35 (rows 2-6)to $45 (front row).
For more information, visit www.venardoscircus.com.