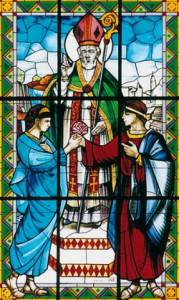 The history of Valentine's Day is rich with lore, but one thing is indisputable: people all over the world are smitten with the sweetest of the holidays, Valentine's Day!
About one billion Valentine's Day cards are exchanged each year, making it the second largest card sending holiday of the year. In 2018, Americans spent nearly $20 billion on chocolates, jewelry, flowers and all things Valentine.
Traditions relating to Valentine's Day date way back to Roman times. It's difficult to credit a single person named "Valentine" with its origin (there are at least eight St. Valentines on record). And there are at least as many accounts of the holiday's real origin. Despite that, it officially became a holiday in 1537 as declared by England's King Henry VIII.
Here are some other interesting stories behind Valentine's Day traditions:
read more +