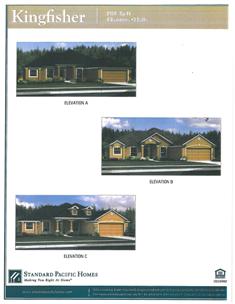 In November, national homebuilder Standard Pacific Homes closed on 16 homesites in the neighborhood of GroveWood in our St. Augustine golf course community.   Standard Pacific Homes will soon break ground on four spec homes on the GroveWood lots, ranging from about 2,500 to 3,500 square feet.  Pricing will start in high $200,000s.  The featured floor plans include the Kingfisher (2,469 square feet), Cambridge (3,051 square feet), Belmont (3,536 square feet), Carisbrooke (3,226 square feet) and the Palladium (2,912 square feet). An extensive list of upgrades come standard on all the homes. Davidson Realty's Mirtha Barzaga was the Realtor for the transaction.
Founded in 1965, Standard Pacific Homes has built 113,000 houses nationwide over nearly five decades. As they have grown, Standard Pacific Homes has remained faithful to our original vision: to build thoughtfully designed homes, well-crafted to provide quality of life for the families who live in them and complement the neighborhoods they share.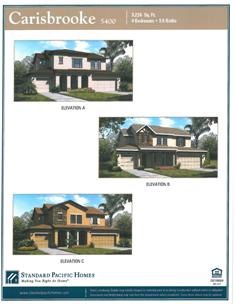 The recent purchase by Standard Pacific Homes further supports the trend for a healthier real estate market in  the Jacksonville and St. Augustine area. A recent article in Builder Magazine put Jacksonville at number 4 out of 8 cities countrywide with the healthiest housing markets of 2012.  The annual list factors in housing projections based on projected price appreciation, population growth, income growth and improving employment picture.  According to the article, "Jacksonville has a strengthening employment picture… Employment is expected to increase 3.2 percent in 2012.  With stabilizing home prices already, prices are expected to rise 5 percent next year and housing permits are expected to double." The numbers cited in the article are encouraging: 
 
 2011 Building Permit Forecast: 2,284
 2012 Building Permit Forecast: 4,363
We look forward to sharing updates of the progress of the new Standard Pacific GroveWood homes in the coming months.