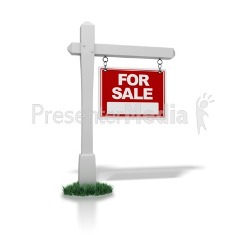 It can be a challenge to stay patient when selling your home.  But Davidson Realty pros say if your home has been on the market more than three months without any serious offers, it's a sign something is off.  Here are four caution signs our Jacksonville and St. Augustine realtors watch for when selling a home.
No showings: Typically a home buyer will look at 10-15 homes before choosing a home. Too few or no showings, is a pretty clear sign that buyers may be rejecting your home based on price from the moment they see the listing.
No offers: If buyers are viewing your home yet you receive no offers, this can be a sign that buyers may not be rejecting the price but the home itself. This is when it's time to consult your Realtor to find out buyers' concerns with your home so issues can be fixed as soon as possible. Alternatively, sellers may provide an allowance to buyers so they can fix problems after a sale.
Lowball offers: When you receive a low-ball offer, it may be a sign that buyers don't perceive the same level of value in your home as you. Your Realtor can help demonstrate your home's value by sharing the competitive market analysis, or formal appraisal that was used to price the home with potential buyers. Also be sure your agent is sharing a list of all the improvements and upgrades before buyers make an offer.
Market changes: The market continues to fluctuate.  Your home can be the best buy on the block one week, and then knocked down a notch when a neighbor lists their home or reduces their price the next week. Ask your Realtor for regular updates on homes you are competing with for buyers' attention. Pay attention to pricing and condition changes, pending and closed sales, and new listings which may impact your position in the market.
Need more advice about selling or buying a home in northeast Florida?  Contact a Davidson Realty agent today at 904-940-5000!