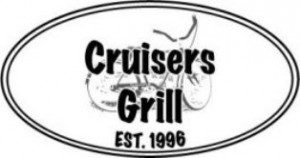 Cruisers Grill in St. Augustine, is located at 3 Saint George Street and is right in the heart of Historic Downtown St. Augustine.  Open daily at 11 A.M., Cruisers offers both inside and outside patio dining for everyone's convenience. Aside from the great location, atmosphere, and being family friendly, Cruisers food is outstanding! Opening in 1996, Cruisers quickly became famous for their burgers, winning multiple "Best Burger's" awards from magazines like Folio Weekly, Jacksonville Magazine, and Where Locals Eat.
Cruisers menu is constantly expanding, offering something to satisfy everyone's taste buds. From their "Texas Torpedo's" appetizer (stuffed Jalapenos) to their new "Marinated Tuna Wrap," Cruisers offers a variety of beef, chicken, and fresh fish entrees all under ten dollars. In addition to their delicious appetizers and entrees, Cruiser's offers their homemade marinades, dressings, Pico de Gallo, and hot sauces for extra flavor to any dish.  Priding themselves on never using heat lamps in any of their four locations, Cruiser serves their food fresh, hot, and savory all day long.
With the Florida summer coming, Cruiser's has all the right materials to cool you down. Serving beer, wine, Häagen-Dazs Milkshakes and IBC Root Beer Floats, Cruiser's has the perfect environment to take a break from all the hustle and bustle and give you time to relax. Offering live music and beer specials at their St. Augustine location Fridays & Saturdays between 4:00 – 7:00 and on Sundays from 3:30 – 6:30, Cruisers on Saint George Street is a great happy hour location.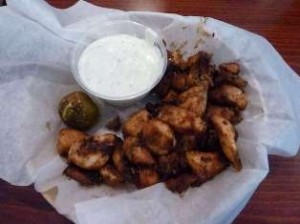 Growing up in Jacksonville Beach, Cruisers was a on our family menu at least once a week. Just to give you a few examples of my favorites, I highly recommend their Cheddar Fries with chives, bacon and jalapenos, dipped in their amazing homemade ranch dressing. For an entrée I have to recommend the Marinated or Spicy Fried Chicken Chunks. As a youngster, I don't think a week went by without ordering those delicious bite size chicken chunks.