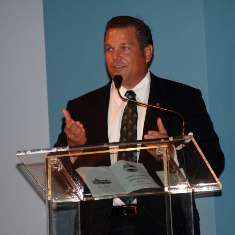 What do the new virtual school requirements mean for your student?  What's the difference between AP and Honors courses?  Which high school classes offer college credit?  How do help prepare your middle school student for high school?  To answer these questions and more, don't miss the free Davidson Speaker Series event on Thursday, Sept. 27th at 7 pm.  Open to all World Golf Village residents and neighbors, the new Speaker Series season kick off with an important Back to School topic geared to parents of current middle school and high school students.  Craig Speziale, Principal of Ponte Vedra High School and a seasoned academic administrator, will discuss getting students ready for high school and post-high school, including changing academic requirements that may impact current middle school and high school students. Says Speziale, "Successfully managing the transition from middle school to high school and from high school to college or other post high school opportunities can be a great advantage for students.  With recent changes in academic requirements in the state of Florida, we want to help parents understand the changes and be aware of the resources available and what the St. Johns County School District is doing to help prepare students."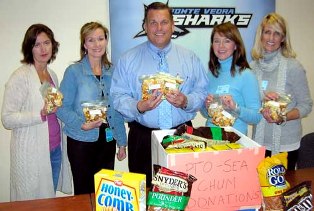 Craig Speziale has served as Principal of Ponte Vedra High School since the school opened in 2008.  He came to PVHS from the Miami-Dade School District where he held several top administrator positions at Miami Jackson Senior High School, South Miami Senior High School and Miami Carol City Senior High School.  Speziale has a bachelor's degree from the University of South Florida, a master's degree from Barry University and Certification in Educational Leadership from Nova Southeastern University. He is also a graduate of the Harvard Principals' Institute. Craig and his wife Ana, a Davidson Realty Realtor®, live in St. Johns County with their two children.
This Speaker Series event will be held at the Davidson Realty office at 100 East Town Place in World Golf Village on Thursday, September 27th beginning at 7:00 pm.  It is free and open to all St. Johns County residents.