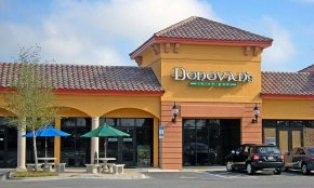 Local Irish pub Donovan's is located at Plaza Palencia, just southeast of the intersection of International Golf Parkway and US-1. With great Irish-inspired food, good service, and a genuinely sincere staff, this fun bar and restaurant is a nice place to relax, watch some football, and enjoy a comforting meal.  I have been going to Donovan's ever since I can remember (I'm 12 now), and it is definitely one of my favorite restaurants.

The menu features generous portions of American comfort food with some Irish influences thrown in. Some of my favorites are the Chicken Wings which are nice and meaty compared to other places I've experienced.  The fish and chips is also outstanding.  The mouth-watering corned beef nachos are loaded with salty corned beef, cheese, salsa and sour cream.  Instead of traditional tortilla chips, I recommend ordering them with Donovan's homemade potato chips which are thick and crispy. It's so cheesy and addicting, and there are plenty of them for a family of four to share.
The atmosphere at Donovan's is family oriented and relaxed. The prices are reasonable and portions are hearty.  They have lots of special events year-round, from breakfast buffets to help support Mill Creek and Palencia Elementary Schools, to all-you-can-eat Fish-n-Chips Wednesdays.  Check out the calendar at www.donovansirishpub.com.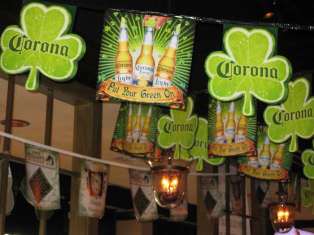 Of course any respectable Irish bar has a super beer selection and Donovan's is no exception!  Guinness is a favorite and the black-and-tan comes highly recommended by my Dad.  At the bar, you can find locals from the area talking about which football team is going to make it to the Super Bowl. And you should make plans to celebrate St. Patty's Day at Donovan's if you want extra good luck all year.
When it comes to service, the staff are very friendly and ready to help you at all times. My Mom says that Lori, one of our favorite wait staff, is especially good at creating the perfect margarita. Additionally, it doesn't take long for your food to arrive and your drinks come in the blink of an eye.
Over all, Donovans is simply fantastic from the food to the service. I recommend it!