Matt Burkhart and I are back with more on great local breweries in the Jacksonville area. This month we are taking you to Jacksonville Beach and Atlantic Beach to show you where to brew your own beers, grab great seasonal brews, and celebrate football season being in full swing. Join us!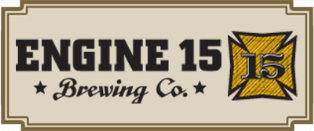 On Saturdays in the fall we are always looking for a great place to watch the Florida Gators play football. There's no better place than one of the local Jax Beach breweries, like Engine 15 Brewing Company. For the good of this blog, we decided to explore their vast selection of brews and check in with the co-owner, Luch Scremin, to see what all Engine 15 has to offer.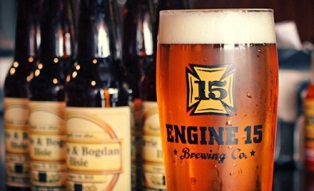 Engine 15 has 50 beers on tap and normally 15 of those beers are their own recipes. Luch explained Engine 15 is a brew pub and distribution brewery, so make sure to order an Engine 15 beer when you see them around town! They can also brew on premise, so anyone interested in brewing their own beer can make an appointment and do so right at Engine 15. They offer custom formulas and custom labels, so you can look professional when you serve your friends a bottle of your first beer! Engine 15 is the only brewery in Northeast Florida offering locals the ability to brew their own beer, so make sure to check it out!
Engine 15 also puts a delicious spin on your average pub food. They offer everything from a honeycomb plate to Gyros. Their pigs in a blanket are my favorite and you have to try their Snicker Dumplings dessert. It's to die for!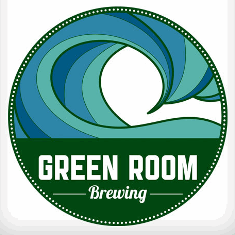 Next, we made our way right down the street to Jacksonville Beach's first microbrewery, Green Room Brewing, located right across the street from the Jax Beach bars. We were lucky enough to stumble upon their Oktoberfest celebration, so we made out with some awesome Green Room koozies! Green Room has 16 beers on tap, seven of which are permanent. The other nine rotate between Green Room's seasonal beers (released every Tuesday) and Florida brewery guest taps. At least 12 beers are always Green Room's own recipes.
Green Room is a great place to go for many reasons, but my favorite reason is they allow dogs. They also have tons of board games, life-sized Jenga, and local art for sale. There's a ping pong table in the back and a huge projector screen for football games. They don't have food for sale, but you can bring your own food into the tap room.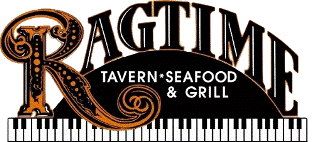 Our last stop is Ragtime Tavern Seafood & Grill in Atlantic Beach. Ragtime is well known all over Jacksonville because it's been around for over 25 years. The restaurant is a hot spot for locals and has won numerous awards. Their beer keeps the locals coming back for more. They have five beer selections, including the Dolphin's Breath Lager, the Red Brick Ale, A. Strange Stout, Sweet Magnolia American Brown Ale and a seasonal beer. Make sure to stop by for a hand-crafted beer and some delicious beans and rice!
We hope you enjoyed our Jax Beach brew tour and as always, drink local!