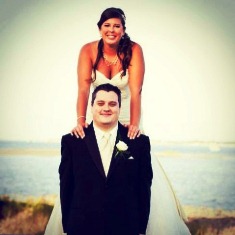 For John and Dianna Singleton, love and family have deep roots right here in World Golf Village. In fact, after relocating from St. Augustine to Nashville, Tennessee nearly 600 miles away, the couple was eager to return to World Golf Village, which they were able to do recently.
John and Dianna's love story has been nothing short of storybook material. The couple met through work seven years ago and in February 2012 John popped the question to Dianna – with a bang.
"He proposed in front of Cinderella's castle at Disney World during the fireworks show," smiles Dianna. In April 2013, the couple held their nuptials in a waterfront ceremony at the historic Castillo de San Marcos.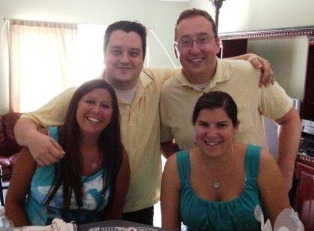 Adds Dianna, "We are best friends and so in love! We couldn't be happier!"
The newlyweds transferred to Nashville last year for John's job, only to return to World Golf Village this year once an opening in his company became available. The couple recently bought a home in the King & Bear.
Today, Dianna is thrilled to be back in World Golf Village and near her sister, who is also her best friend. "We love having my sister, her husband, and my niece just around the corner," says Dianna, who lived right across the street from her sister in the Meadows before moving to Nashville.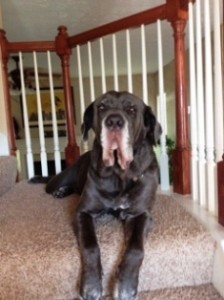 The Singletons also have furry family members of their own who are happy to be home. Blue, a Neapolitan Mastiff, is almost 8 years old, and Kyros, a mixed breed, is close to 14 years old. "We joke that Kyros moved back to Florida to retire, and many people joke that Blue is a horse," laughs Dianna.
Now that they've settled back in, John and Dianna find time to enjoy cooking, entertaining, and fishing together, as well as travelling to visit John's family in Ohio and Texas.
Welcome back home, John and Dianna!