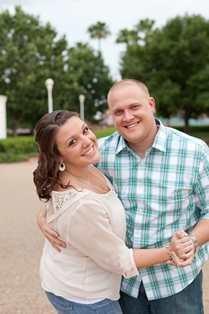 People move to World Golf Village for a variety of reasons – a safe family environment, sense of community, the golf lifestyle. But the Village also provides great career opportunities for many of our residents, including Josh and Stephanie Pate.
Both find their passion and career in the hospitality industry – Josh's focus being on the hotel side and Stephanie focusing on catering and conventions. The couple recently joined the staff at the Renaissance World Golf Village.
The Pates, who also just bought their condominium in The Legends this winter, are enjoying their time settling into their new jobs and beautiful new home. We recently caught up with Stephanie to learn more about our new residents!
What is your favorite aspect of living in World Golf Village?  With my husband and I both working at the Renaissance World Golf Village, our favorite aspect is being so close to work, and also the Farmers Market that takes place by the Hall of Fame the first Friday of every month!
Are you from Northeast Florida originally?  Josh grew up in Green Cove Springs and I grew up in Tampa, Florida. We met in college at the University of Central Florida (Go Knights!), and from there we both decided to make a change and to leave the busy city of Orlando to move to St. Augustine!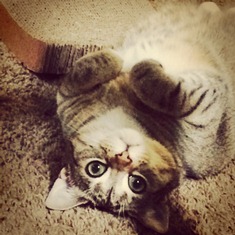 Tell us a bit about your family.  We have one pet cat named Maggie who is about 1 1/2 years old. We rescued her when she was eight weeks old. We are so lucky to have her.
What activities do you like to do in your free time?  In our free time we love to relax and go to downtown St. Augustine and enjoy all the wonderful restaurants and activities.
If you could go anywhere on a dream vacation, where would you go?  Ireland – it is my husband's dream!
What is your favorite movie?  We love the Harry Potter movies!
Who has inspired you the most in your life and why? I would say our parents. They truly are amazing and we both would not be where we are today without them!