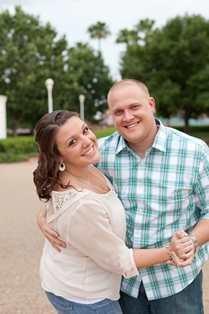 People move to World Golf Village for a variety of reasons – a safe family environment, sense of community, the golf lifestyle. But the Village also provides great career opportunities for many of our residents, including Josh and Stephanie Pate.
Both find their passion and career in the hospitality industry – Josh's focus being on the hotel side and Stephanie focusing on catering and conventions. The couple recently joined the staff at the Renaissance World Golf Village.
The Pates, who also just bought their condominium in The Legends this winter, are enjoying their time settling into their new jobs and beautiful new home. We recently caught up with Stephanie to learn more about our new residents!
read more +