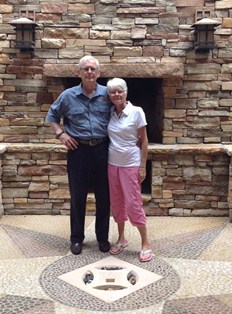 Over the past 20 years, World Golf Village has been developed and nurtured by builders, contributors and residents who truly understood the vision of this special community. For more than five years, Ron Savarese has been one of those valuable contributors. We recently caught up with him to learn more.
Ron graduated from Franklin Pierce University in 1966 and joined the U.S. Army. After a tour in Vietnam, he taught fourth and fifth grades in Middleton, New York, and then pursued a more than 30-year career as a general manager and owner in the automobile business.
Upon retiring in 2004, Ron and his wife Gail moved from Southwick, Massachusetts right here to St. Augustine. They immediately fell in love with the area and Ron joined Davidson Realty in 2008. Since then, he has been dedicated to cultivating strong knowledge of neighborhoods and homes in and around World Golf Village.
Says Ron, "I have helped many families, young people and retirees relocate to World Golf Village and the surrounding communities over the last several years. Some seek to upgrade while others want to downsize and find peaceful place to enjoy retirement. My background includes helping both buyers and sellers of waterfront, golf and retirement properties in all price points."
In fact, now that the real estate market is on the mend, Ron and Gail decided in April to purchase a home in Turnberry. Says Ron, "We fell in love with World Golf Village over the last several years and would have moved sooner, but we were waiting for an 'uptick' in the real estate market. That time finally came and here we are."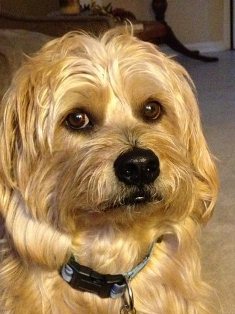 Ron and Gail are enjoying their new home with their dog Bodie, which is a S.A.F.E. (Save Animals From Euthanasia) dog. Adds Ron, "S.A.F.E. does a wonderful service in finding pets a home. Bodie came to us with all his shots, and was thoroughly vetted and micro chipped for a very small fee. Bodie is a great friend. I'm sure many of our neighbors in Turnberry already know Gail and Bodie from their daily walks."
Along with enjoying life in Turnberry, the Savareses also spend time cooking, gardening and reading (some favorite authors are Vince Flynn, David Baldacci and Nelson Demille, and Jimmy Buffett's "A Salty Piece of Land" as a notable fav for Ron). They also love to travel (next on his bucket list: return to Italy to trace his father's family roots) although real estate has kept Ron quite busy.
Ron's presence around World Golf Village also extends to military clients, thanks to his Army experience. He even holds a CMHSC: Certified Military Housing Specialist designation, which educates housing professionals on the uniqueness of lending to the military. "I believe it is important to try to assist those in active duty and recently discharged," says Ron. He adds, "Buying or selling a home can be a daunting task and to be able to guide someone through the process and see their satisfaction at conclusion is very gratifying to me. It's because of the help and assistance I can provide for military families as well as any of my clients that I find this profession so rewarding."
If you are interested in local properties, or just have a question about real estate, give Ron a call at 909-673-4526 or drop by the Davidson Realty offices at 100 E. Town Place in World Golf Village.